A Collaborative project with Project ID
Projek kolaborasi bersama Project ID 
YouthStart is a teen entrepreneurship programme by PKK Tuanku Bainun in collaboration with Project ID. This programme is designed to help provide opportunities for youth from B40 communities to learn and experience entrepreneurship, providing education as well as seed funding to promote gradual and deliberate change within the youth whilst at the same time acknowledging their more immediate needs in terms of income and self-sustainability.
YouthStart merupakan program keusahawanan remaja oleh PKK Tuanku Bainun dengan kolaborasi Project ID. Program ini memberi peluang kepada belia dari golongan komuniti B40 untuk mempelajari dan merasai pengalaman menjadi usahawan dengan mengajar serta mengalakkan perubahan secara beransur dalam kalangan remaja. Dalam masa yang sama, memberi barangan keperluan segera kepada mereka dari segi pendapatan dan kelestarian diri.
Participants will learn:
The basics of entrepreneurship, including market evaluation and creating their own business model
The process of preparing business pitch and effective presentation skills
To pitch their business idea to a panel of judges to obtain seed funding to kick-start their business
The attitudes and characteristics of a successful entrepreneur, including perseverance, grit, and leadership
Para peserta akan mempelajari:
Asas keusahawanan, penilaian pasaran dan membuat model perniagaan mereka sendiri
Proses menyediakan kemahiran keusahawanan dan kemahiran pembentangan yang berkesan
Cara membentang idea perniagaan kepada sekumpulan panel hakim bagi mendapatkan pembiayaan benih bagi memulakan perniagaan mereka.
Tingkah laku dan ciri-ciri usahawan yang berjaya, seperti ketabahan, keberanian serta kepimpinan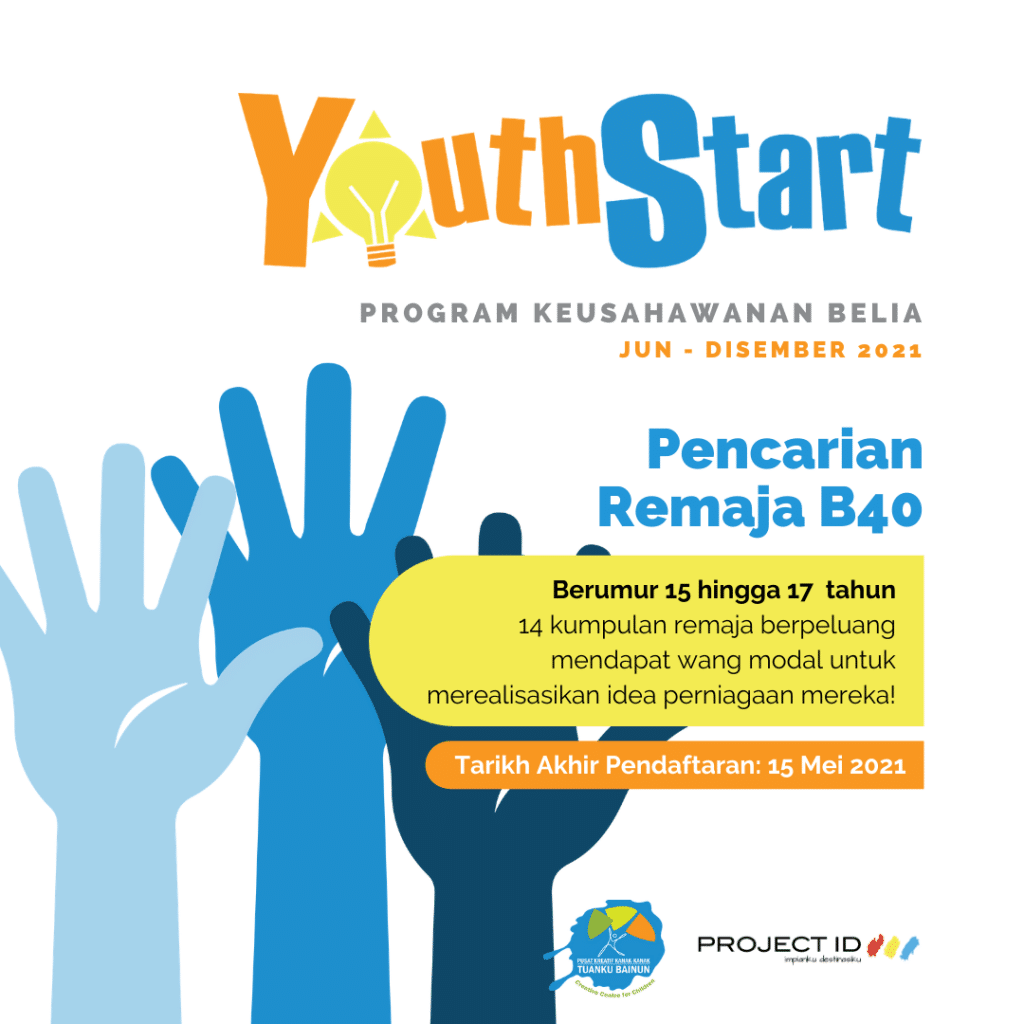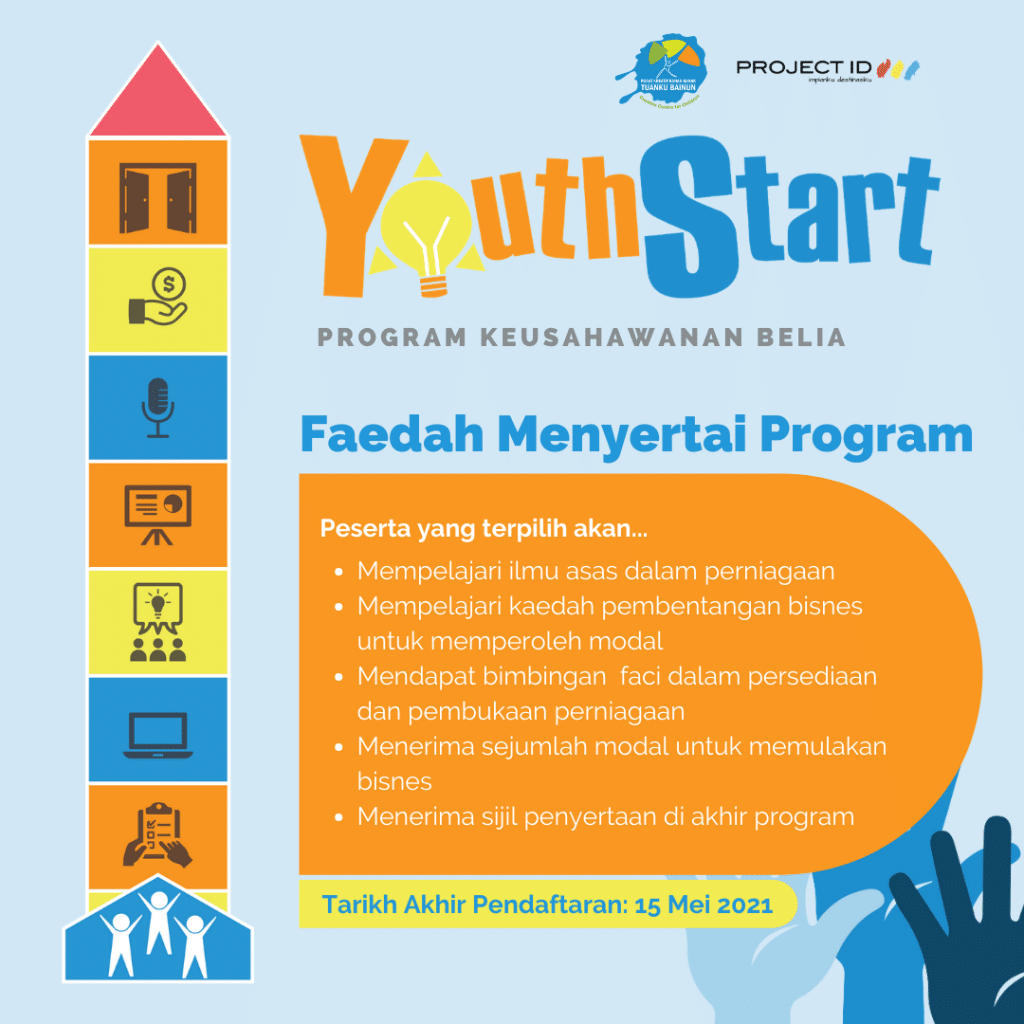 Details of Classes
Perincian Kelas
Venue/ Tempat:
Pusat Kreatif Kanak-kanak Tuanku Bainun
48, Jalan Tun Mohd Fuad
Taman Tun Dr. Ismail
60000 Kuala Lumpur
Time/ Masa:
10.00am – 4.00pm
Day/ Hari :
Saturday (all classes)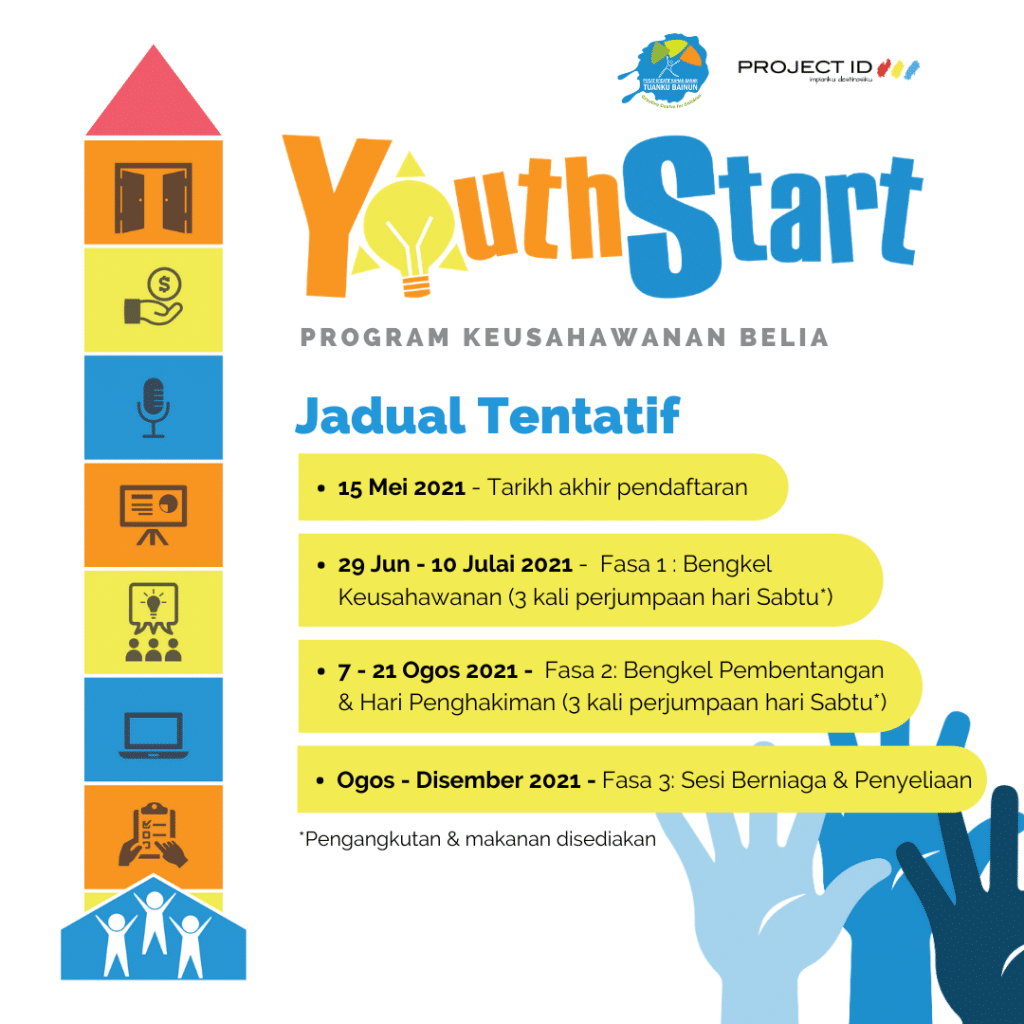 How to join? Click here (https://forms.gle/jkoAWGUMaqXJy99D9 – pls use this) to Register and submit your application. Successful applicants will be notified by 22nd May 2021, Saturday.
Cara penyertaan? Klik sini (https://forms.gle/jkoAWGUMaqXJy99D9) untuk mendaftar dan menghantar penyertaan anda. Penyertaan yang berjaya akan dimaklumkan pada 22 Mei 2021, Sabtu.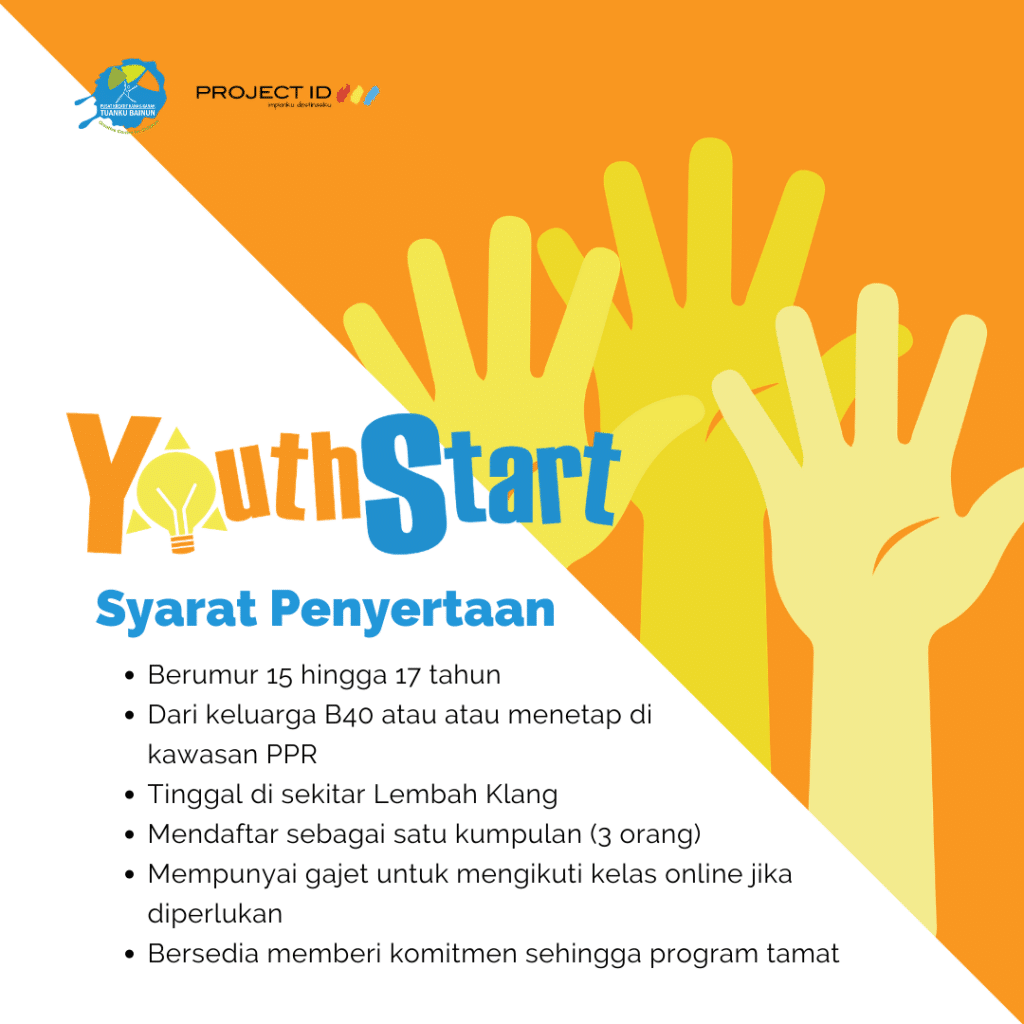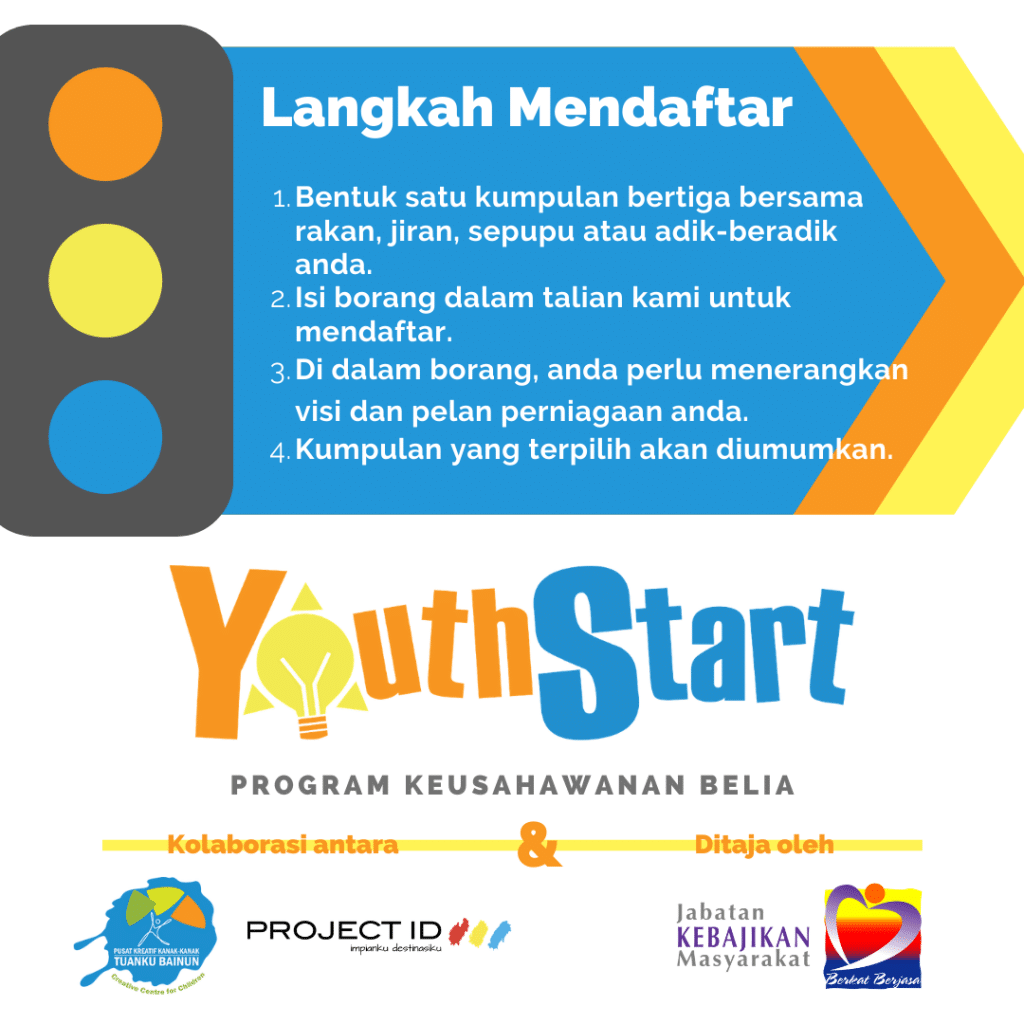 For more information, contact our Programmes department at programmes@pkktuankubainun.com or call 03-7733 8559.
Untuk maklumat lanjut, hubungi bahagian Program kami programmes@pkktuankubainun.com or 03-7733 8559.