PERTANDINGAN MENULIS KHAT SECARA DALAM TALIAN 2021
Online Khat Writing Contest 2021
Bersempena dengan sambutan Hari Raya Aidilfitri yang bakal menjelang tidak lama lagi, kami dari Pusat Kreatif Kanak-Kanak Tuanku Bainun akan mengadakan pertandingan menulis khat secara dalam talian. 
In conjunction with the upcoming Hari Raya Aidilfitri celebrations, Pusat Kreatif Kanak-kanak Tuanku Bainun is organizing an online Khat Writing Contest.
Maklumat penyertaan adalah seperti berikut
Umur : 13 – 17 tahun
Tarikh : 2hb Mei 2021
Masa : 10.30 pagi – 12.30 tengah hari
Daftar sebelum : 28 April 2021
Tarikh pengumuman pemenang: 7hb Mei 2021
Participation Information:
Age: 13 – 17 years old
Date: 2th May 2021
Time: 10.30 am – 12.30 pm
Announcement of Winner: 7th May 2021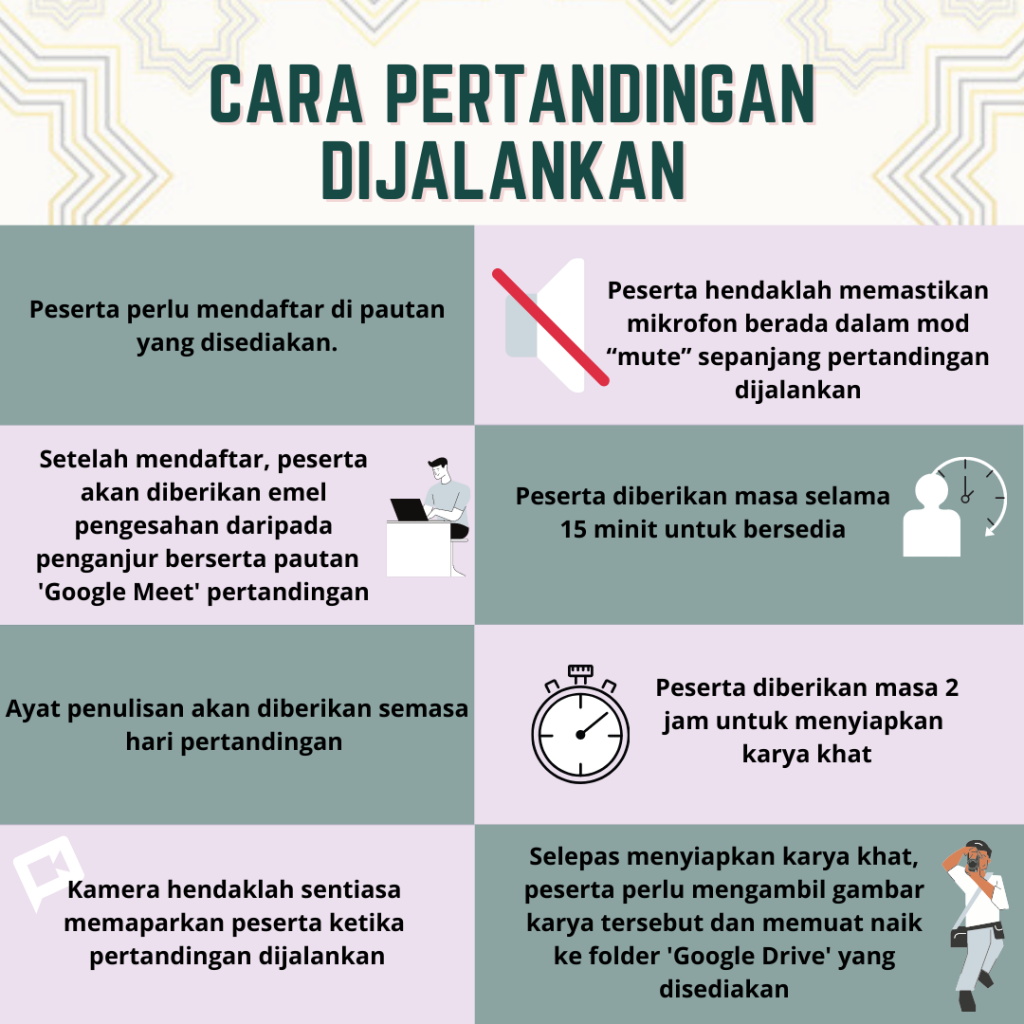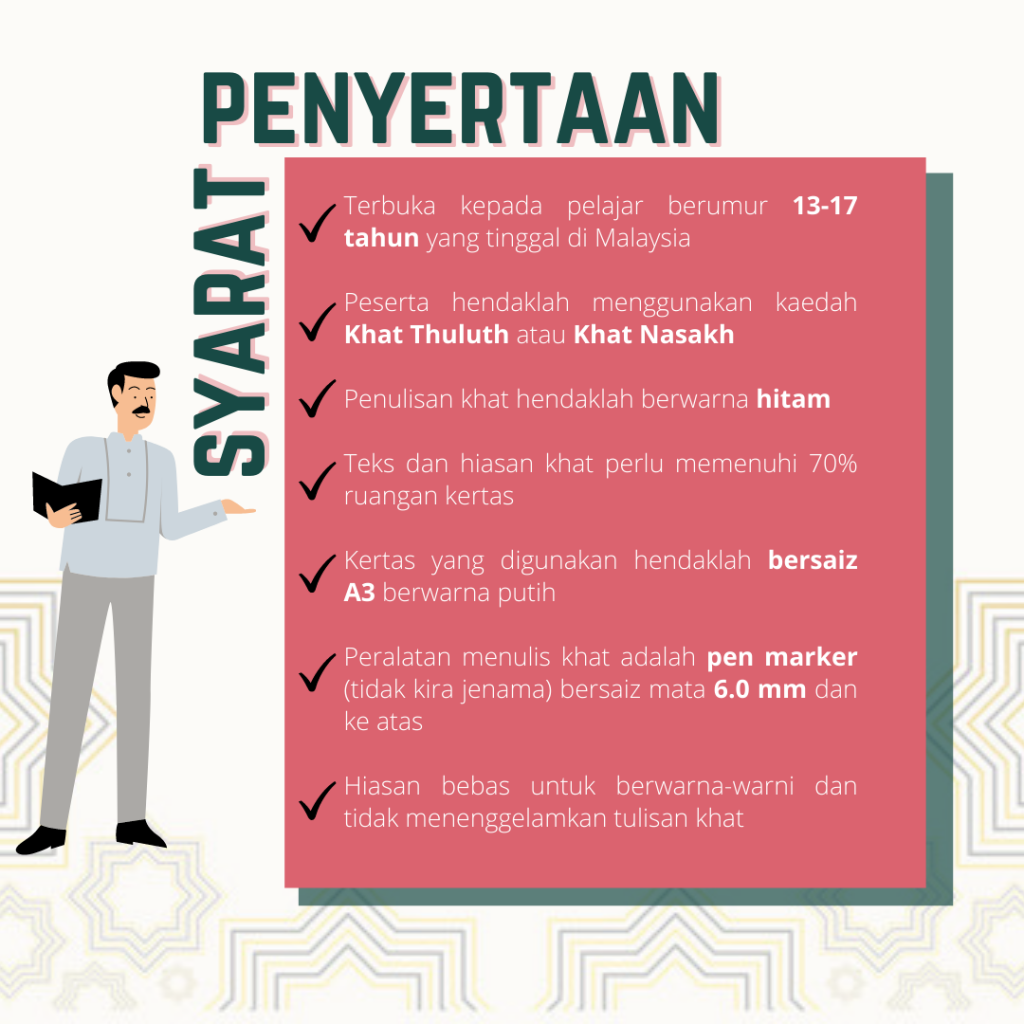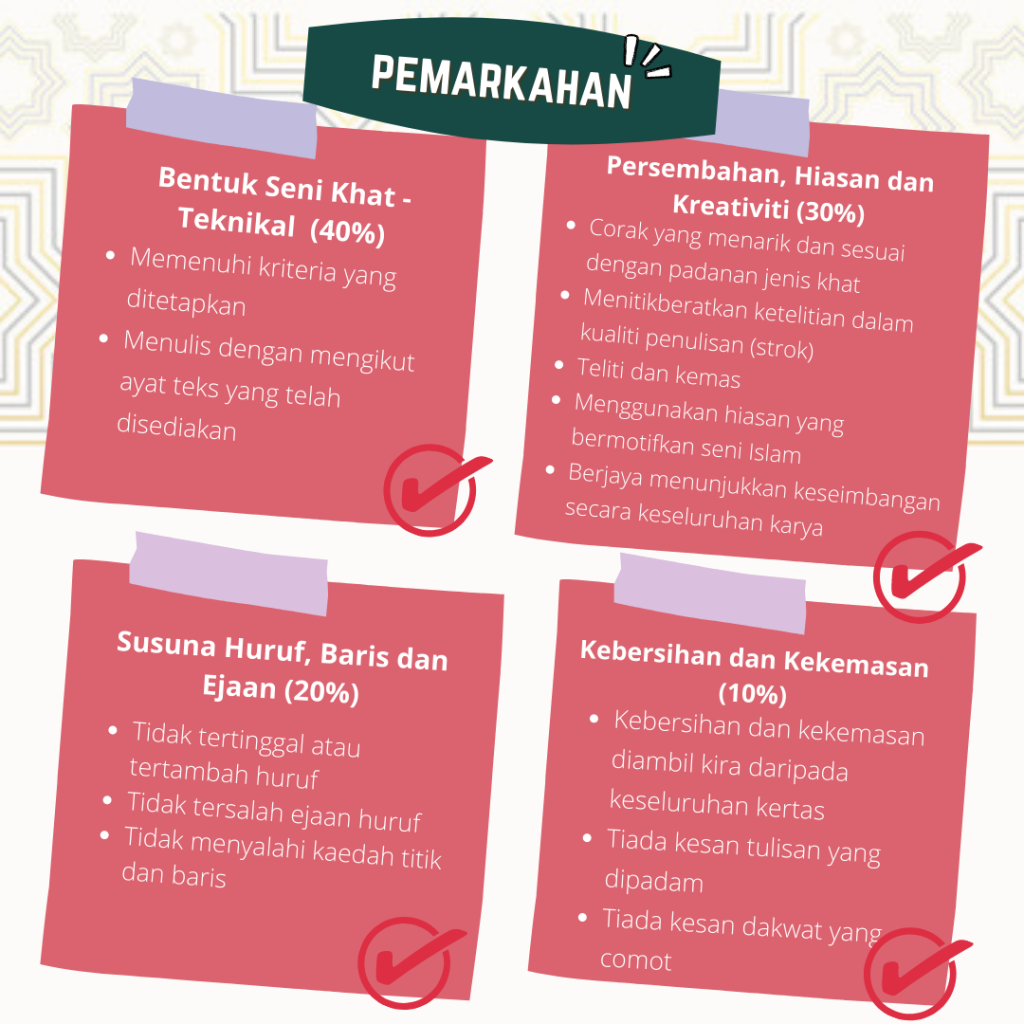 Rebut peluang ini dan menangi hadiah wang tunai berserta sijil penyertaan. Pendaftaran adalah PERCUMA.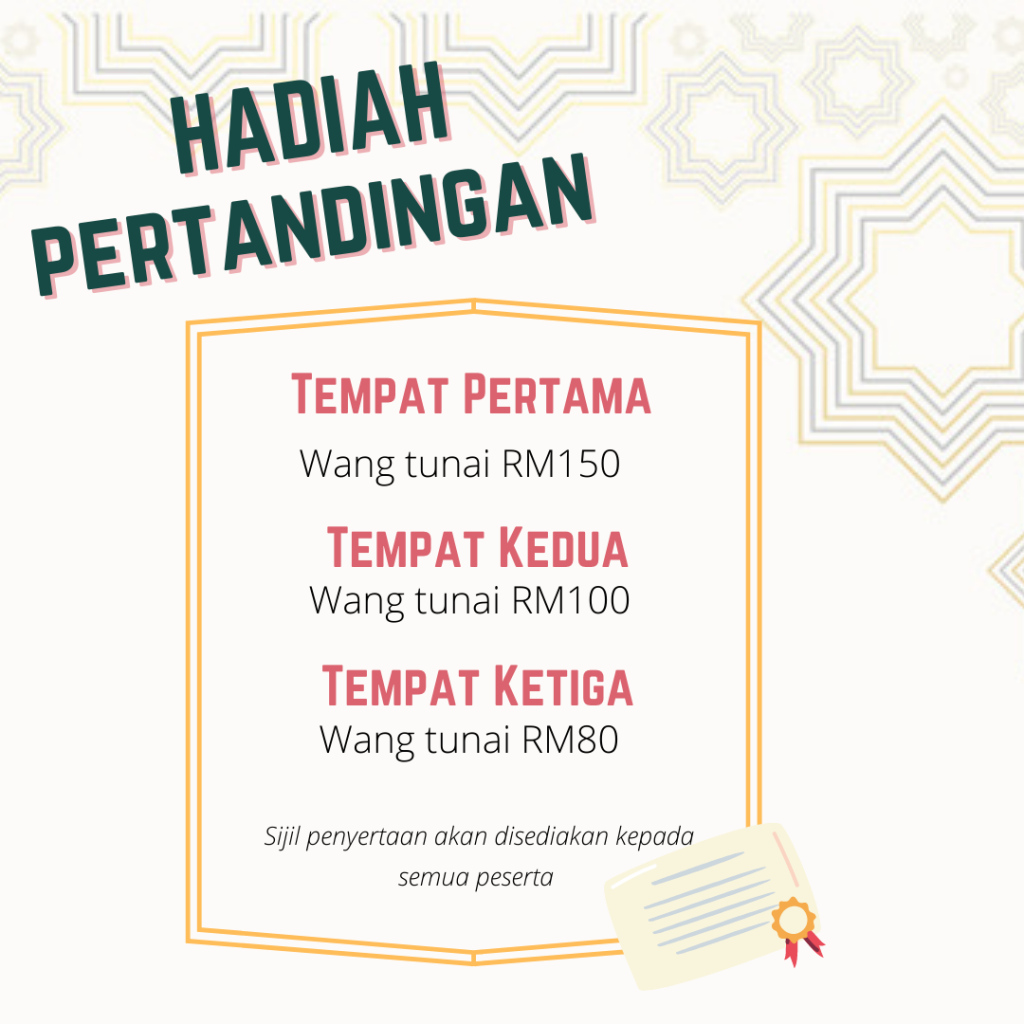 Take the opportunity to win cash prizes and receive a certificate of participation. Registration is FREE.
Klik pautan di bawah untuk mendaftar sekarang 
Click on the button below to register  

Untuk sebarang pertanyaan sila hubungi bahagian Program di programmes@pkktuankubainun.com atau 03-7733 8559.
For more information, please contact Programmes Department at programmes@pkktuankubainun.com or 03-7733 8559