TIRAI 2019: THE LEGEND OF BIDASARI & SHOWCASE
Over 200 children and youth participated in our annual showcase and charity bazaar, Tirai 2019: The Legend of Bidasari & Showcase by Alam Kreatif.
The annual showcase celebrated our childrens' journey and achievements. It was a culmination of what children have learned over their 1-year programme. This year, we presented The Legend of Bidasari, an in-house production which is an adaptation of the book "Bidasari and The Djinn" by Ninot Aziz. Bidasari has deep roots in ancient Nusantara myths and tales and is said to be the precursor to the famous tale Sleeping Beauty. The production incorporated performances from our Theatre & Drama, Traditional Dance, Silat Tari, Angklung and Gamelan classes with props by our Visual Arts students with a special appearance by the Little Big Stars children. On top of that, emcees during the production were children from Alam Kreatif's 7Skills class.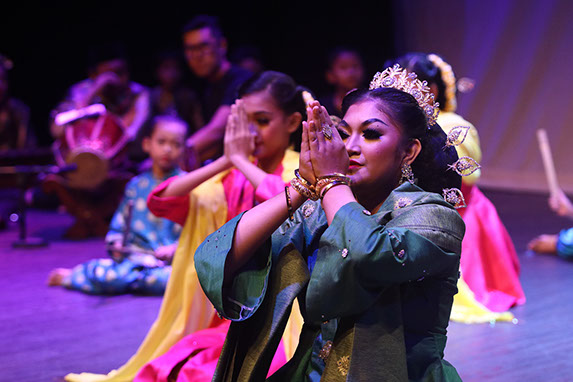 Our partners included Behati, a Malaysian fashion label, who conceptualized and produced the costumes for the cast, Project ID who joined us as actors and Cikgu Huda, a freelance artist, who designed the background for the production. Tirai 2019 also featured Cooking Demonstrations, Art Displays, and Exhibitions that highlight the creative works of our children. Throughout the day, there was a charity bazaar with stalls ranging from local handmade crafts to food & beverages together with traditional indoor & outdoor games and activities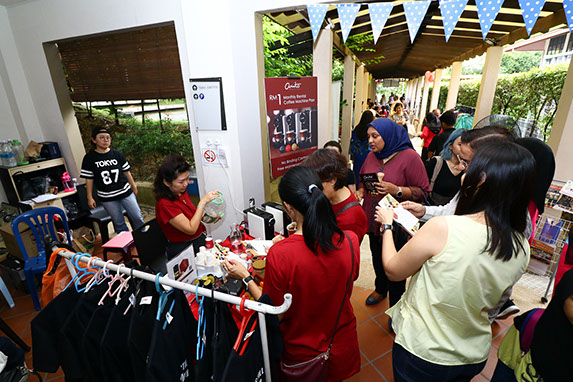 PKK Tuanku Bainun's sponsored classes are supported by Yayasan Hasanah, a foundation of Khazanah Nasional for the second consecutive year, they have been instrumental in helping us to continue our efforts in offering free classes to underprivileged children. With the grant provided by Yayasan Hasanah, a foundation of Khazanah Nasional, corporate and individual donors and partners, we are able to continue to work towards creating more opportunities, exposure and activities to benefit the children in our community.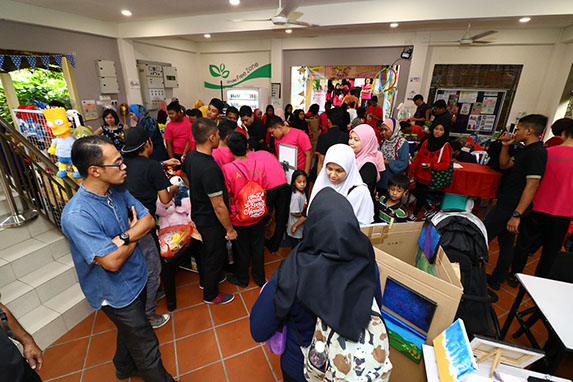 In 2018, over 400 children came through PKK Tuanku Bainun under our Alam Kreatif programme for both paid and free programmes which includes children from shelter homes, orphanages, low income families (B40), Program Perumahan Rakyat, orang asli community, juvenile delinquents as well as children with special needs.
Children Involvement in Tirai 2019:
Sekolah Kebangsaan Bukit Lanjan Asli
Program Perumahan Rakyat Lembah Subang
Rakyat Ria, Cempaka
Sekolah Tunas Bakti
Rumah Kanak-kanak Tengku Budriah
Asrama Bahagia
Rumah Panjang Bukit Kiara
Children from Little Big Stars
7 Skills and Young Chef for Special Needs and more.