Upcoming Events / Programmes
Pusat Kreatif Kanak-kanak Tuanku Bainun (Pusat Kreatif) is a centre for children and youth to explore and develop their creativity through the Alam Kreatif programme.
---
This non-profit center was established in response to DYMM Raja Permaisuri Agong Tuanku Bainun's vision of a playground for self discovery, where learning is fun and children can explore and develop their creativity. The is a platform to nurture moral and ethical values where a caring nature is way of life.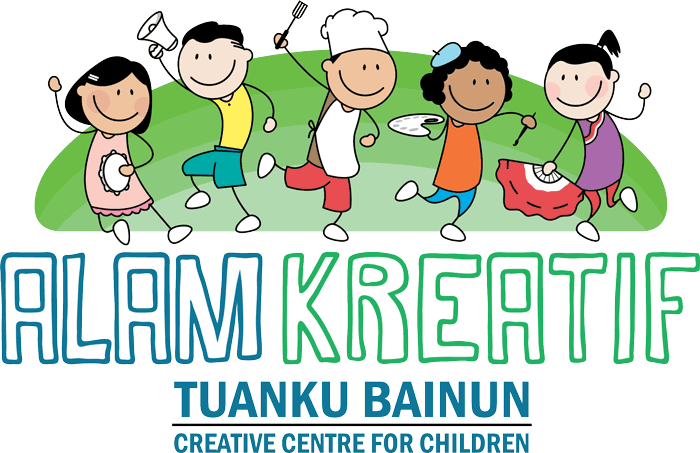 Our arts education programme at Pusat Kreatif is called 'Alam Kreatif.' This creative world was designed to mobilize creative thinking and innovation in young people through the use of arts, play and imagination as a creative tool, as well as a medium of expression.
We have paid (fee required) and sponsored (free) programs. Below are just some of the programmes offered.
We encourage children from all walks of life (regardless of income, gender, religion, language or ability) to participate in our creative programmes. Special efforts will be made to accommodate children with special needs, underprivileged children or children deprived of proper access to basic education. Most importantly, children will have an appropriate platform to express their talents and interests.
The Alam Kreatif programme is offered free for children with special needs and the underprivileged. It is with your generosity that we are able to build a sustainable foundation to provide opportunities for these children.

Support us by sponsoring a child or contributing towards this cause.
Donate Now
Our Event Venues for Rent
PKK Tuanku Bainun has event venues for rent to suit a variety of events - from our experimental theatre, Theatre KuAsh and our outdoor amphitheater, to our dance and craft studios. All of the venues are open to renting, subject to availability.
---
* Contact us for NGO and school rates. Terms & condition applies.
---