The Young Changemakers Award 2017 was held on 22nd November 2017 at the theatre KuAsh. The Young Changemakers is a platform for children in Malaysia who are doing amazing things or are amazing persons themselves; to be recognized and celebrated for their courage, resilience and inspiring contributions so they may inspire others, especially their peers.
Andrew Kuik Jie En
From Seri Kembangan Selangor. Andrew, a 12 year old piano prodigy raised RM65 300 at his first solo recital in September 2017 for the National Autism Society of Malaysia, and to buy a piano for his alma matter, SJKC Shin Cheng (Ladang Harcroft). Andrew wants to use his own passion in the arts to raise awareness and money for causes he believes in.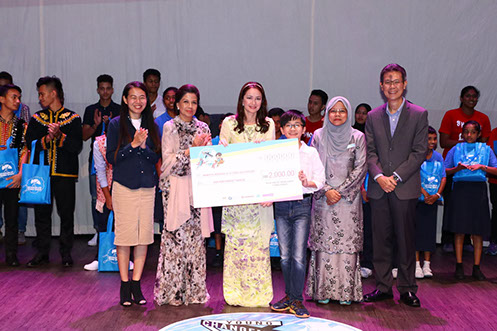 Ellysha
13 year old app developer Ellysha created an educational app called Zoogle that won the 2016 Technology Innovation for Globalisation by MDec. She will represent Malaysia at the Global Entrepreneurship Summit in India. She believes that everyone can shape the future by empowering one another to succeed.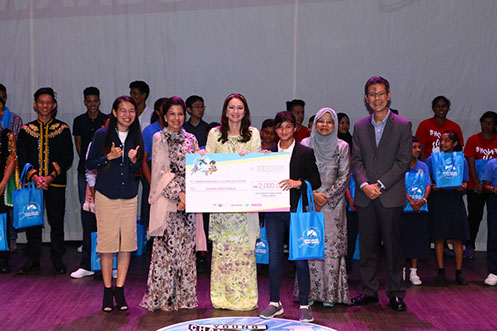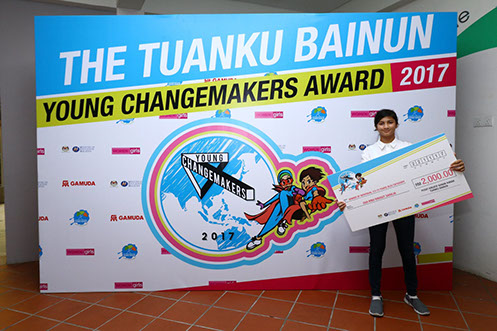 BBKK
This group of 16 year old Sabahan students entered the MyHarapan Social project Challenge to address clogged water sources faced by villagers in their area. Led by Arico John, Jesslyssa, Shelcy, Jenevy, Preshly, and Vincent Kualah, BBKK developed the easy pipe Filter (E.P.F) that filters debris from natural streams to provide about 2000 villagers with clean water. The team aspires to solve more problems to benefit villagers around Sabah.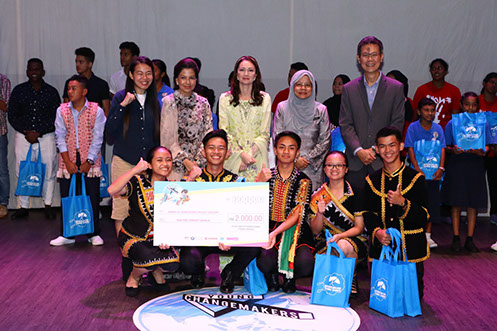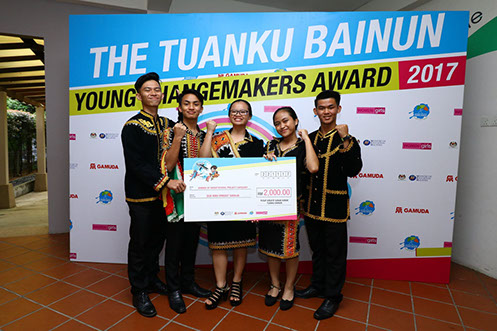 Special Mention Award: SJKT Kajang Interact Club