The Tuanku Bainun Young Changemakers is back, but this time with a twist!
Due to the pandemic and 'new norm', the awards will take on a new format where we will incorporate some digital elements, where it will be LIVE! But its objective remains the same.
We are looking for nominations of amazing and incredible young changemakers (this could be you! or someone you know) who have made a difference in their communities to be part of this awards!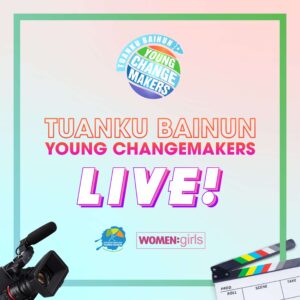 The Tuanku Bainun Young Changemakers LIVE honours the youth and children who are dedicated in making their society and community a better place through creative and innovative solutions.
See details of the categories that you can nominate for or if you know anyone who matches the category and if their project is related to the types of categories listed above, nominate them for the Young Changemakers LIVE 2020 before 15th October 2020 (extended)!

Projects Themes
Championing Peace, Safety, Justice & Equality
Environment & Pollution
Eradicate Poverty & Hunger
Community Development (economy & humanity)
Preserving & Developing Sustainable Cities and Communities
Contact us at enquiries@pkktuankubainun.com or head over to http://www.womengirls.org/programmes/ycm/ for more info!