In conjunction with Universal Children's Day, the annual Tuanku Bainun Young Changemakers Award 2019 was held on 20th November 2019. It is a platform to recognize and celebrate children and youth in Malaysia who are dedicated to making their society and community better. These extraordinary children's work not only inspires their peers but adults alike.
Projects Themes
Championing Peace, Safety, Justice & Equality
Environment & Pollution
Eradicate Poverty & Hunger
Community Development (economy & humanity)
Preserving & Developing Sustainable Cities and Communities
Nomination Categories includes Individual (6 – 12 years old & 13 – 15 years old), Group (6 – 18 years old), YCM Advocate (18 years old and above)
For this year, we have awarded the fantastic individuals and group projects as per below.
Winners of Tuanku Bainun Young Changemakers Awards 2019
Individual – 6 – 12 yrs old category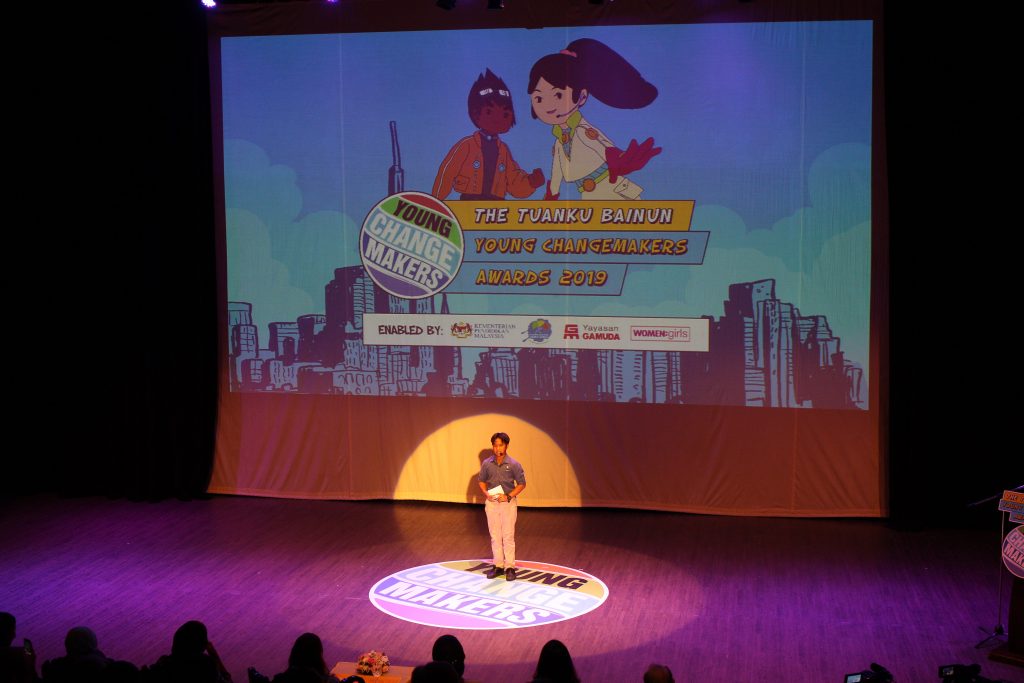 Ahmad Harith bin Ahmad Syauqi
Harith has a huge interest in humanity activities. He joined the PJ Smart Ride, which specifically focuses on 'Autism'. He managed to motivate his brother who has Autism to participate in a cycling activity from Putrajaya to Melaka (140 km) and is currently active in managing an activity for Autism awareness to the public. By doing so, he designed t-shirts, and also logo for the campaign. Apart from managing this campaign, he is also still active in joining other humanity activity organised by school.
Individual – 13 – 15 yrs old category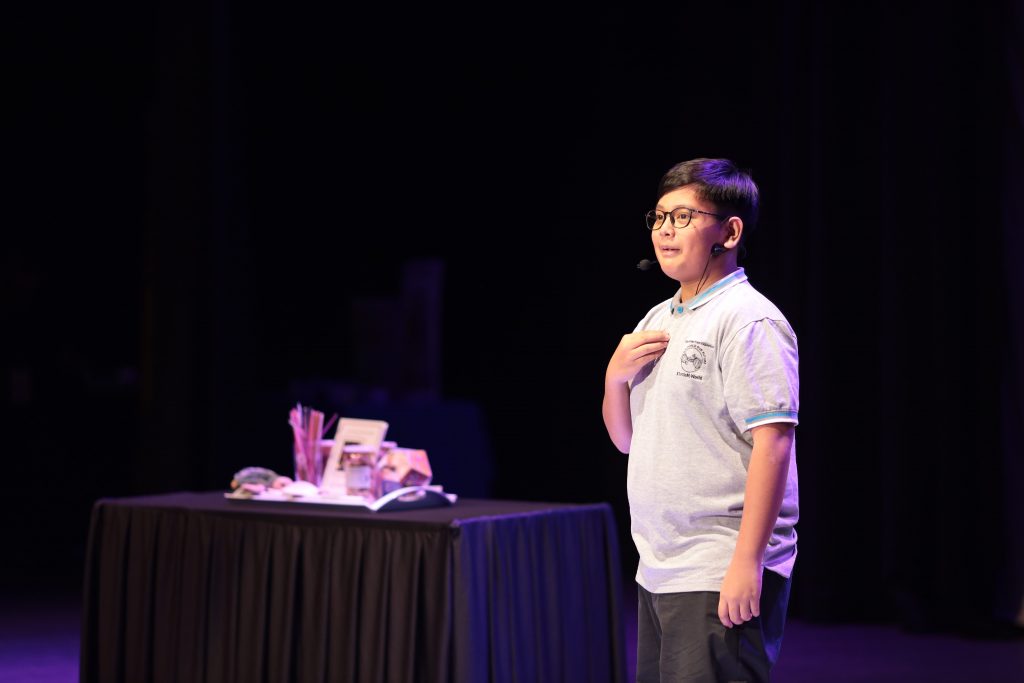 Ahmad Iszuddin bin Ahmad Izham
Since 2017, Iszuddin raised more than RM5,000 for conservation groups in Terengganu, Sabah & Port Dickson, including Universiti Malaysia Terengganu (UMT) on his own. The money is to build turtle hatcheries, beach leaning programs and educational events for the public. As a Tuanku Bainun Young Changemaker, Iszuddin gets to reach out to wider audiences to advocate environment issues with 3 key messages: stop littering, reuse food containers and bring recycling bags wherever we go.
He enhances his fundraising & awareness activities by collaborating with environmental and animal conservation groups. He feels environment protection and animal conservation organizations must work together, a cleaner environment protects animals from danger. In the future, Iszuddin plans to become a youth sea scout, get his diving license and actively educate everyone on protecting the environment, the sea and reduce pollution.
Group Category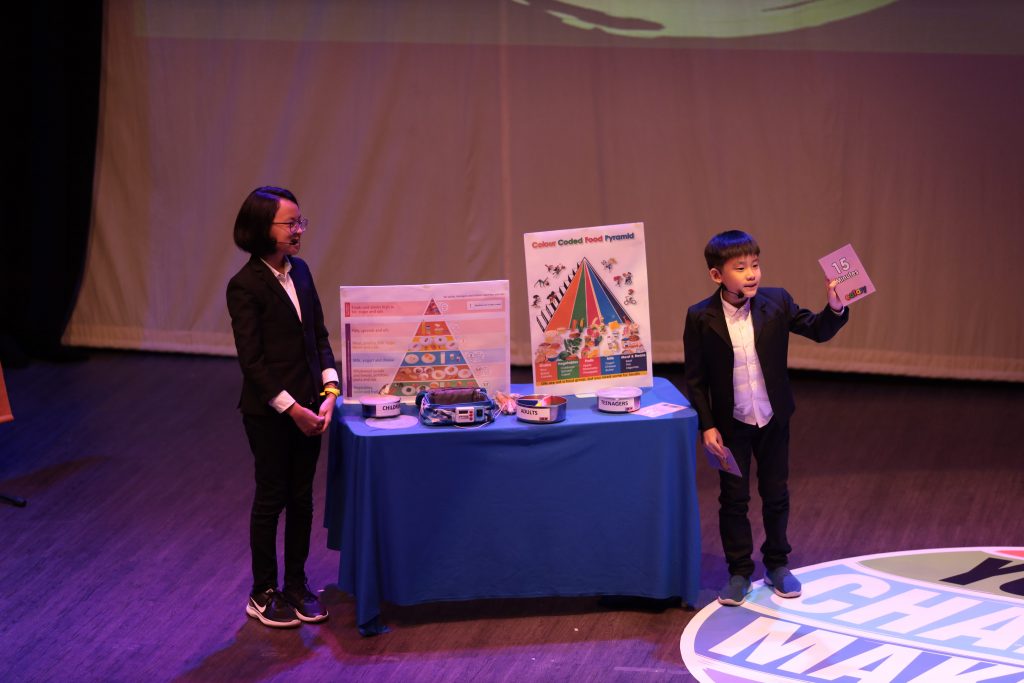 eaTary by SJKC Tun Tan Cheng Lock
eaTary is designed to deal with obesity and underweight issues faced by children and adults. It helped the inventors to increase their body weight to 3 kg in 2 months as they were underweight.
eaTary can be used to solve obesity among children and adults too as the amount of food to be eaten will be controlled by fixed portions given by a new food pyramid concept container. The built-in timer also helps both the obese and underweight to control their meal duration which influenceds the amount of food taken. The heaters and kapok used at the casing help to save energy by heating and keeping the food warm in order to increase the underweights' appetite. eaTary is able to encourage kids to eat according to the recommended portion sizes as proposed by the Recommended Nutrition Intake of Malaysia (RNIM).
Besides, it can also encourage kids to self- prepare their meals with minimal assistance from the adults. It will be very beneficial to patients with certain medical conditions like type 2 diabetes or any other metabolic condition which requires modification of macronutrients. eaTary is cost-effective and environmentally friendly as it is made of reuse and recycled material that is easily found in our homes.
Advocate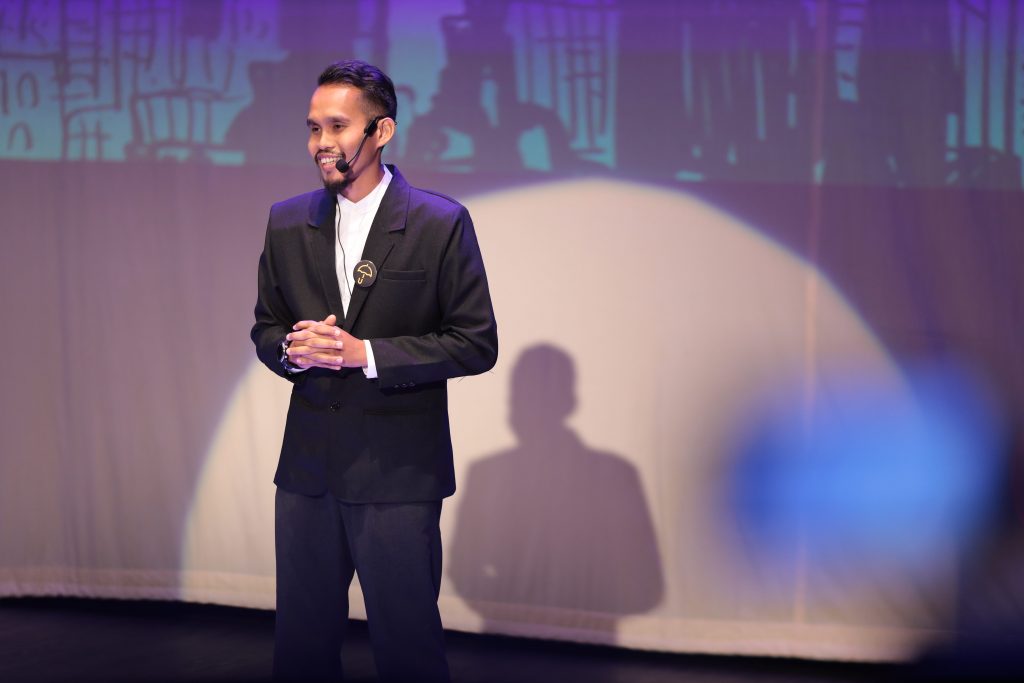 Mohd Fadli Bin AB Salam
Fadli was nominated as a YCM Advocate because of his efforts in creating an environmental club at Sekolah Kebangsaan Long Sepiling since 2015. Fadli had never given up on managing and adding more activities in the club even though the location of the school is inland Sarawak. Majority of the students are Kayan people and he is the driving force encouraging students from all walks of life to be active in school programmes. Fadli received help from the government and also from Non Governmental Organisations (NGO) to help the club continue to be active. The club managed to boost students' confidence to communicate and also to develop students' leadership talent.