This year, the Alam Kreatif 2021 Poem Competition are looking for two new poem to post on the outside wall of our centre in Taman Tun Dr. Ismail, Kuala Lumpur!
This poem competition accepts entries in either of these two languages!
English or Bahasa Melayu
The Theme:
'Sunlight'
'Sunlight' on its own has a single literal meaning BUT when paired with our beautiful country Malaysia and add a dash of creativity, the meaning can be limitless.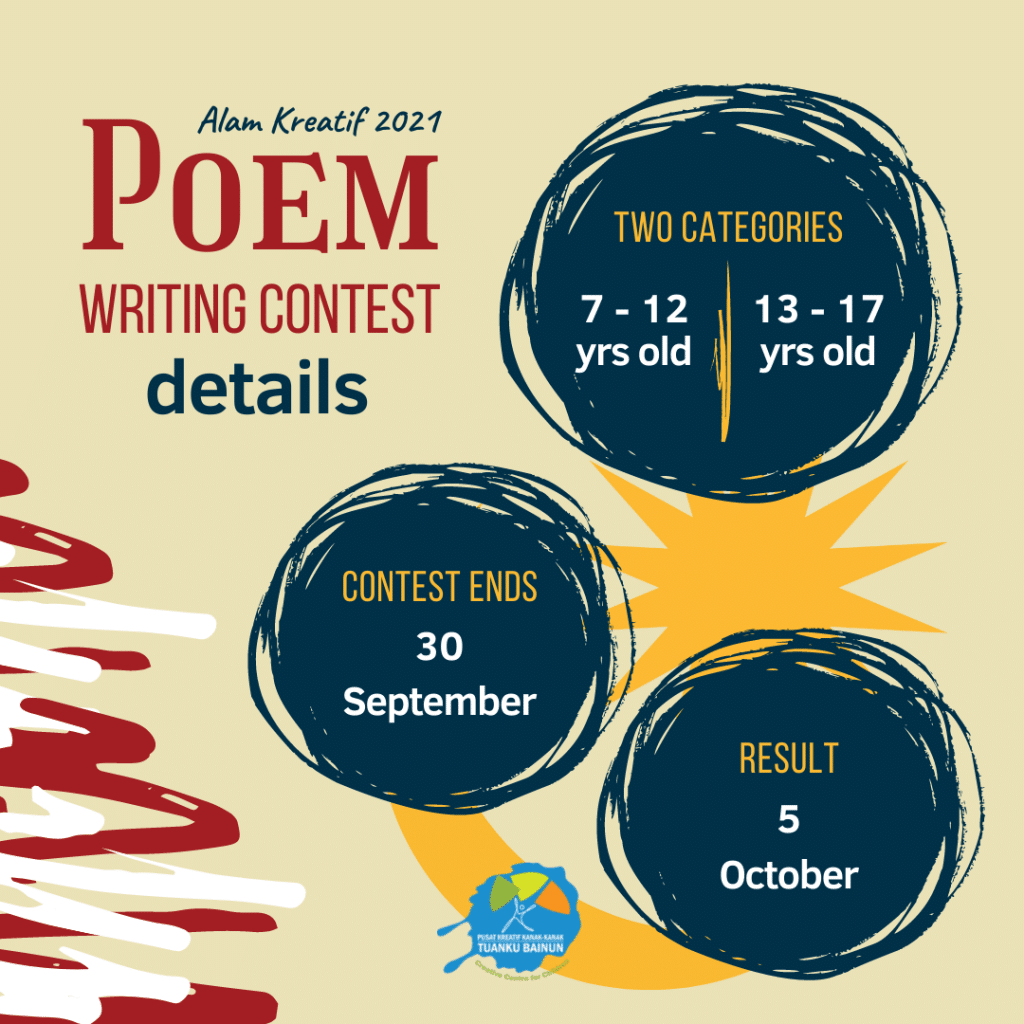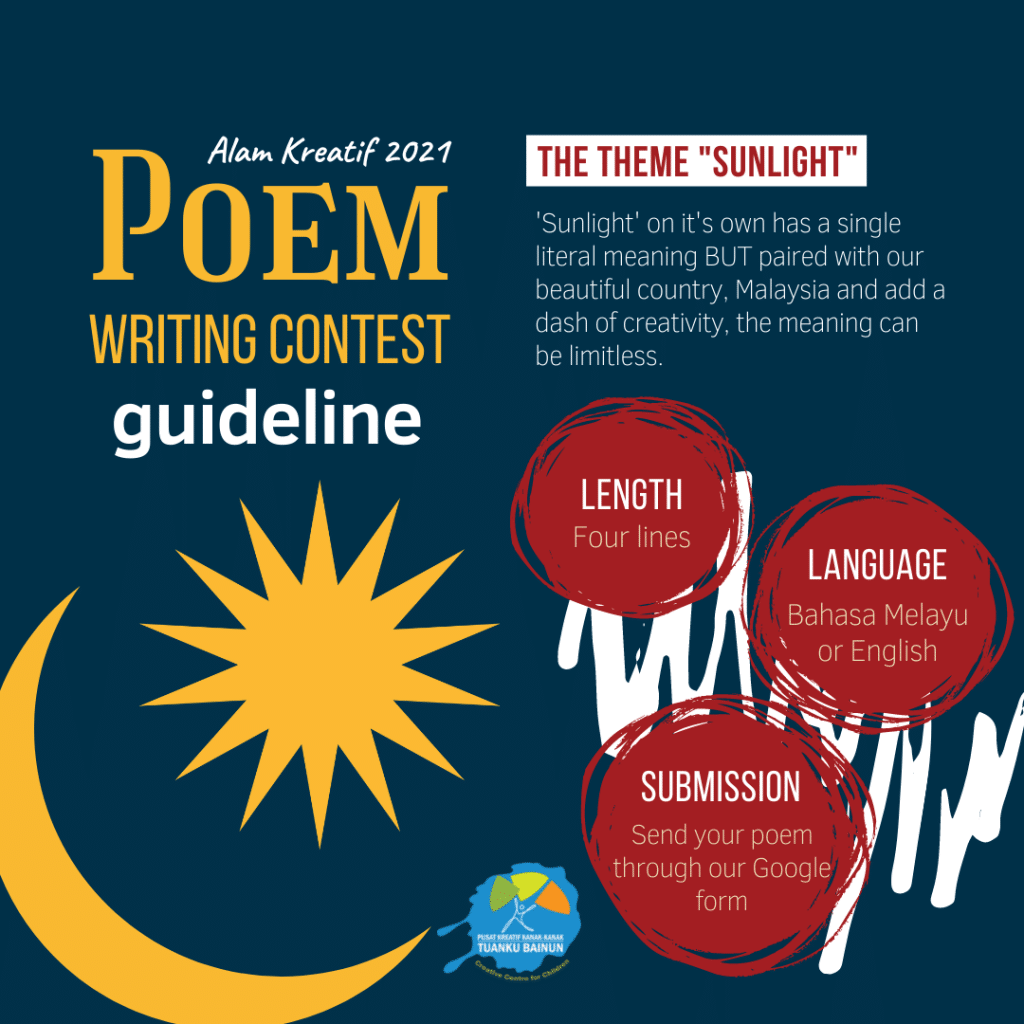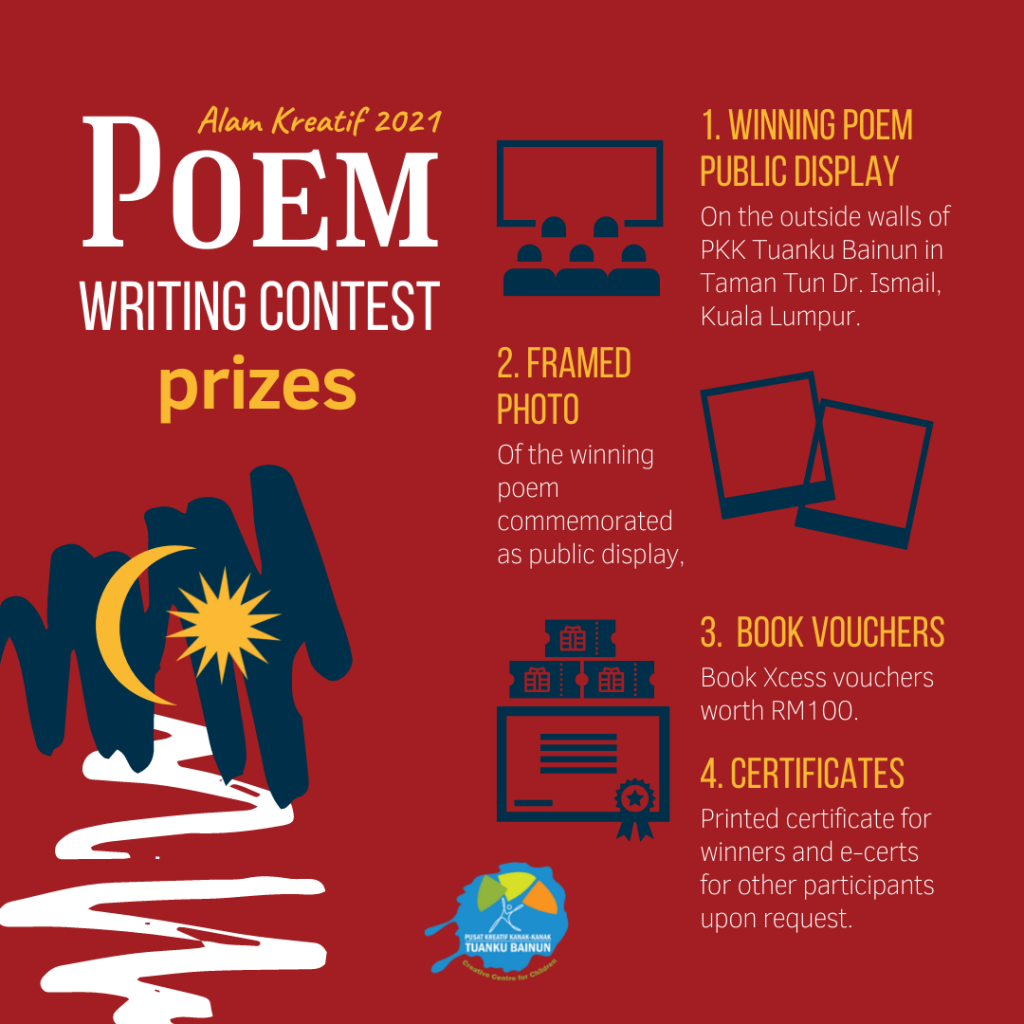 Tema:
'Sinaran Mentari'
'Sinaran Mentari' mempunyai satu maksud yang jelas TETAPI apabila dikaitkan dengan negara kita yang indah, Malaysia, dengan sedikit kreativiti, maknanya menjadi luas.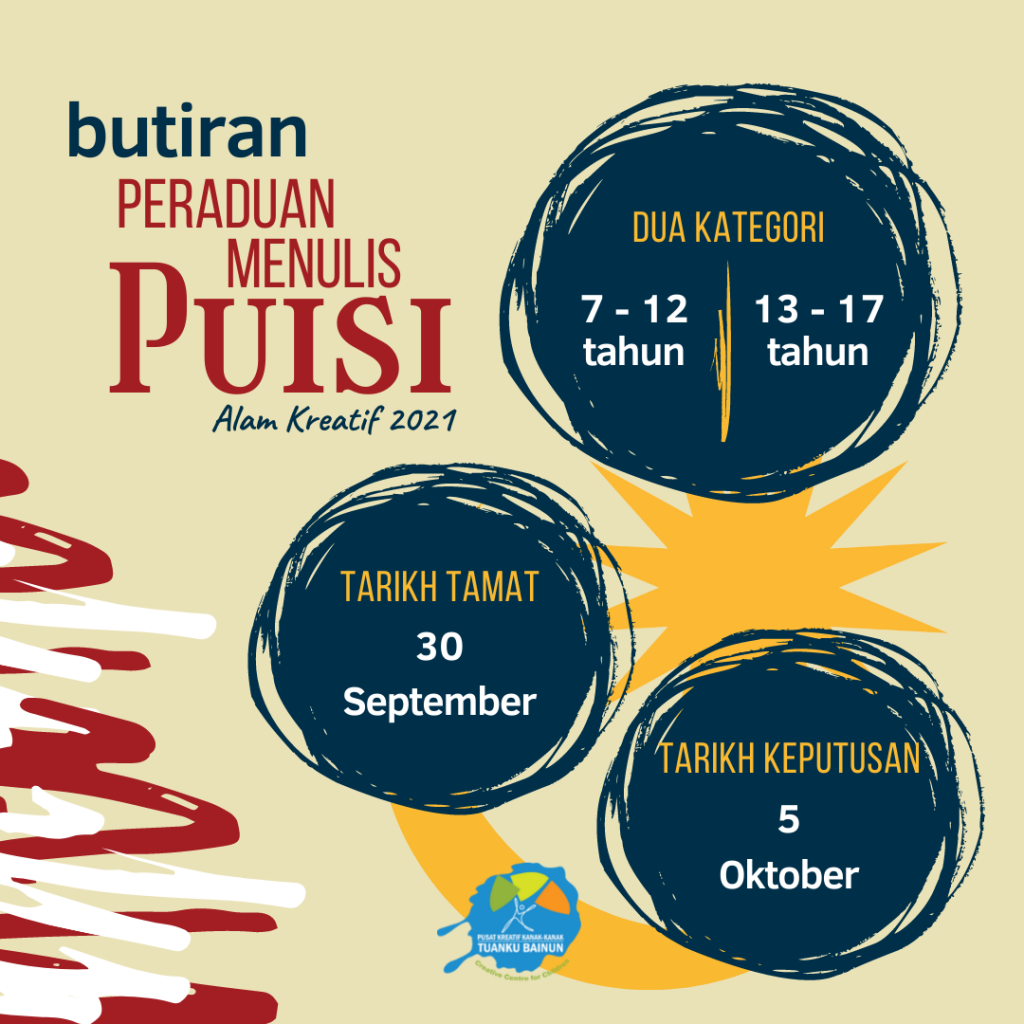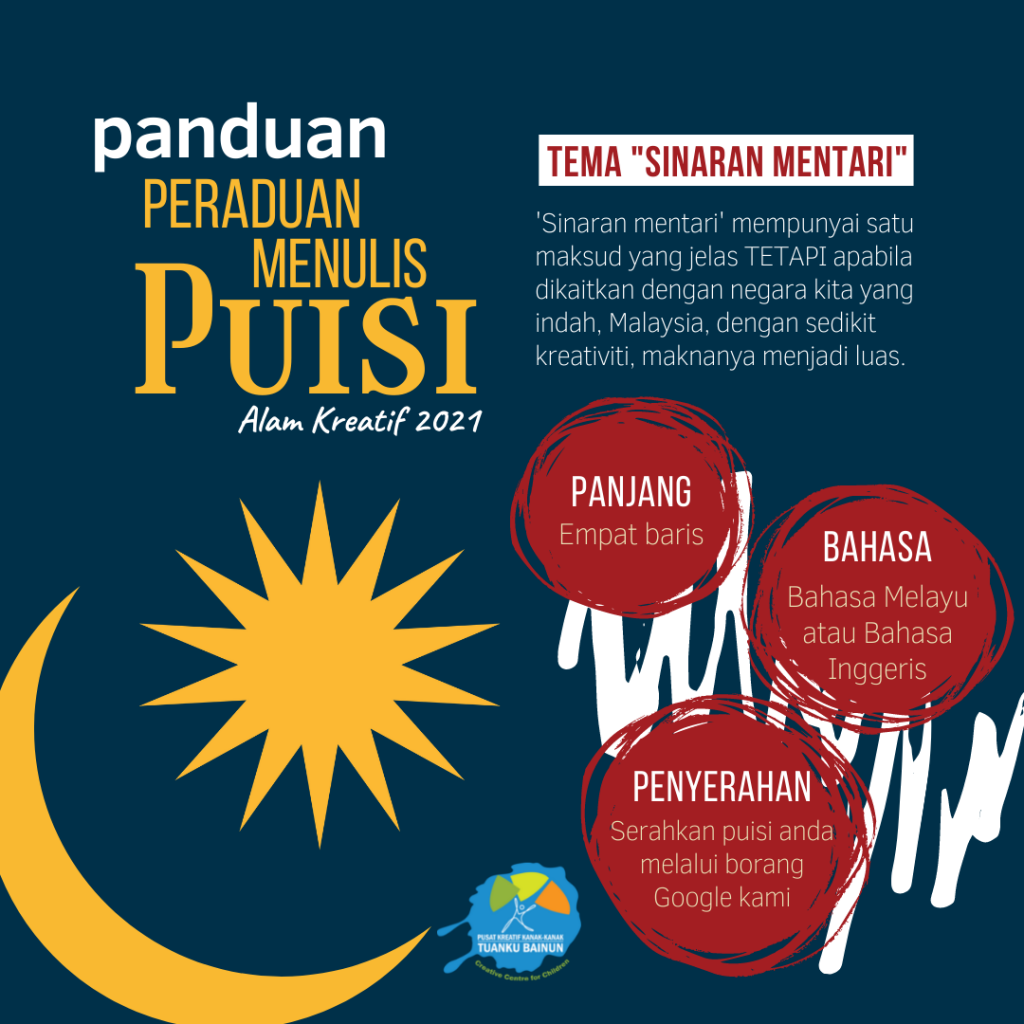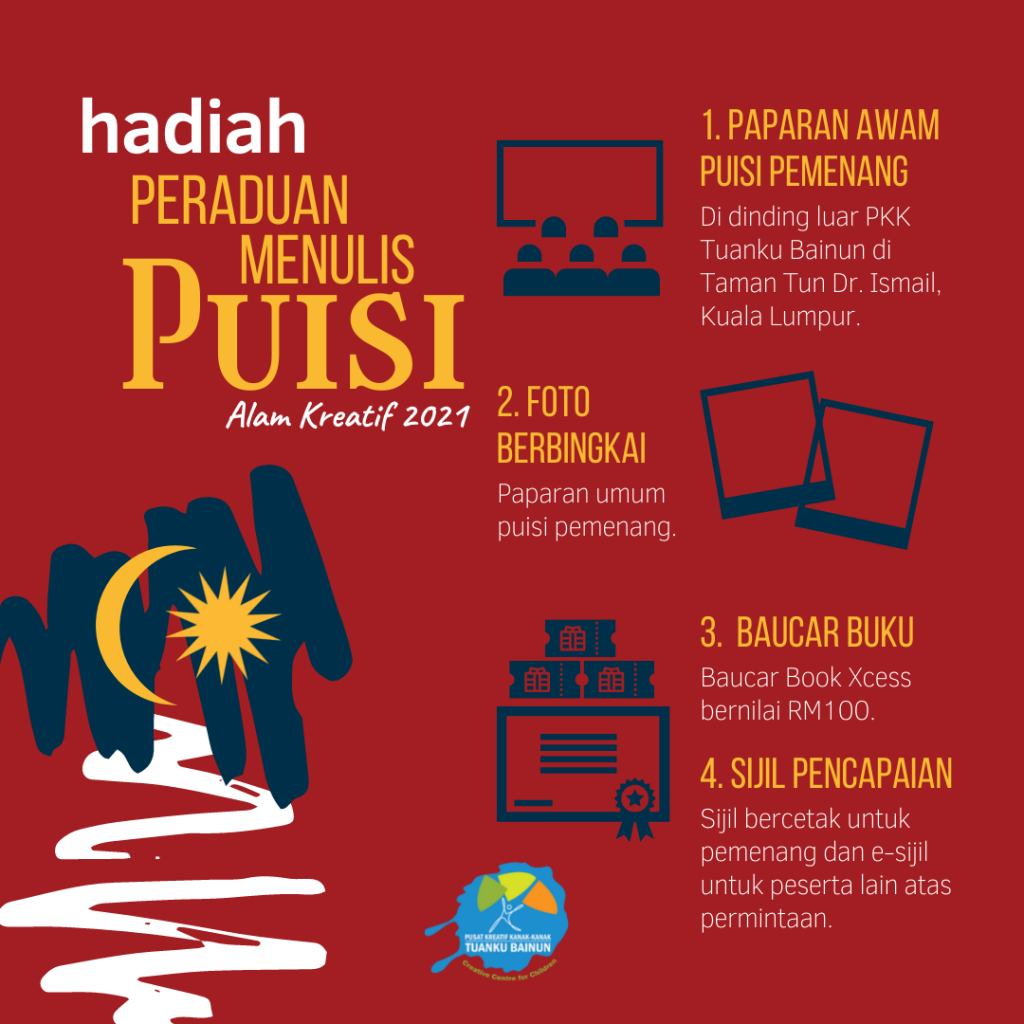 The Outside Wall of PKK Tuanku Bainun
Poem Competition Public Display Circa 2020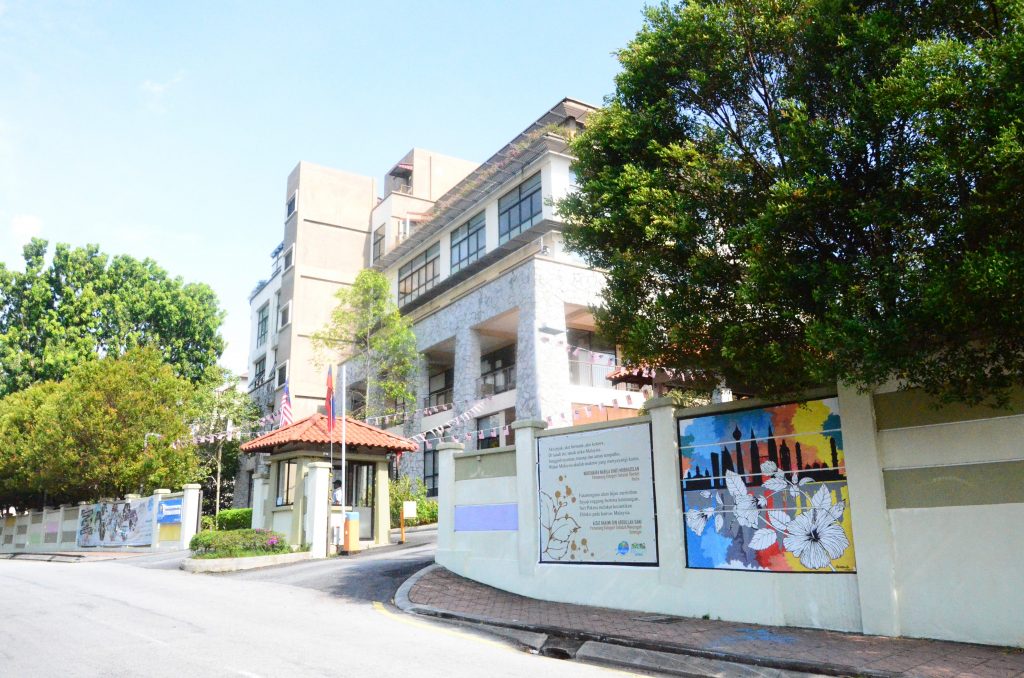 Winning poem will be displayed beside the colourful mural!
How To Join
Write a 4-line poem themed around "Sunlight".
Review your draft and make sure there are no typos.
Submit your poem via this google link:
Guideline
No word limit but poems are limited to 4 lines only.
Poems that are more or less than 4 lines will automatically be disqualified.
Tip: Please avoid any content relating to Covid-19 or political leaders as this contest focuses on the greatness of Malaysia as a country.
Cara Menyertai
Tulis sebuah puisi 4 baris bertema "Sinaran Mentari".
Semak draf anda dan pastikan tidak ada kesalahan kecil
Kirimkan puisi anda melalui borang Google dibawah.
Panduan
Tiada had perkataan tetapi puisi terhad kepada 4 baris sahaja.
Puisi yang melebihi dari 4 baris akan didiskualifikasi secara automatik.
Tip: Sila elakkan kandungan yang berkaitan dengan Covid-19 atau pemimpin politik kerana pertandingan ini memfokuskan kepada kehebatan Malaysia sebagai sebuah negara.