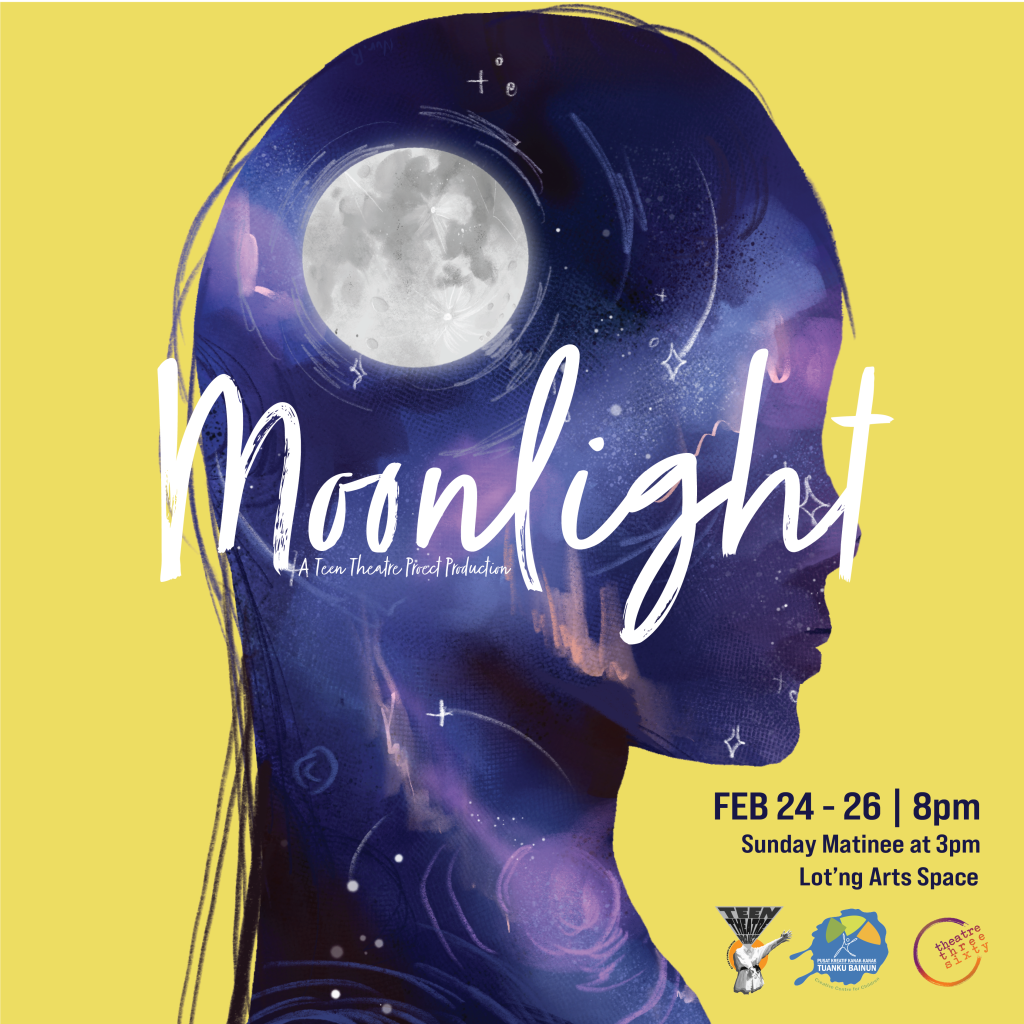 Get your tickets at: http://ttpmoonlight.peatix.com
MOONLIGHT
A production by the Teen Theatre Project
Written and Directed by Arsyad Azrai, Head of Creative Programmes of PKK Tuanku Bainun.
Artistic Director Christopher Ling.
Lighting Design by Syahir Hazman
Performed by the students of Teen Theatre Project: Natalea Tan, Sofia Amani, Cherisha Mariam, Nur Rahmah, Elsa Siow, Hannah Wong, Kirthana Rajan, Puteri Kylie
The Teen Theatre Project is a programme by PKK Tuanku Bainun in collaboration with theatrethreesixty that hopes to provide teenagers 13-17 years old from a variety of backgrounds with a fulfilling theatre acting experience.

#ttpmoonlight #teentheatreproject #pkktuankubainun
+++
A story of the ripple effect of a dire diagnosis, Moonlight explores a teenager's end-of-life-journey.
Based on the performance for the Malaysian Association of Pediatric Palliative Care (MAPPAC). Pediatric palliative care is the support given to children, and their families, when they are diagnosed with life-limiting illnesses that cannot be cured and will shorten their lives. The original 15-minute Moonlight production, performed during the 1st MAPPAC National Conference, focused on this process and how they are invaluable to both the children and families involved. This version of Moonlight expands upon this idea, with further focus on the characters within the story.
Moonlight runs for approximately 60 minutes.
This production talks about death, grief, and family trauma. The minimum audience age is 7 years old.
Contact info:
Email: marketing@pkktuankubainun.com
Office: +603-7733 8559
+++
Friday, 24th February – 8.00pm
Saturday, 25th February – 8.00pm
Sunday, 26th February – 3.00pm
Venue: Lot'ng Arts Space, USJ 10
Ticket Price: RM25