A new online speech programme is open for registration!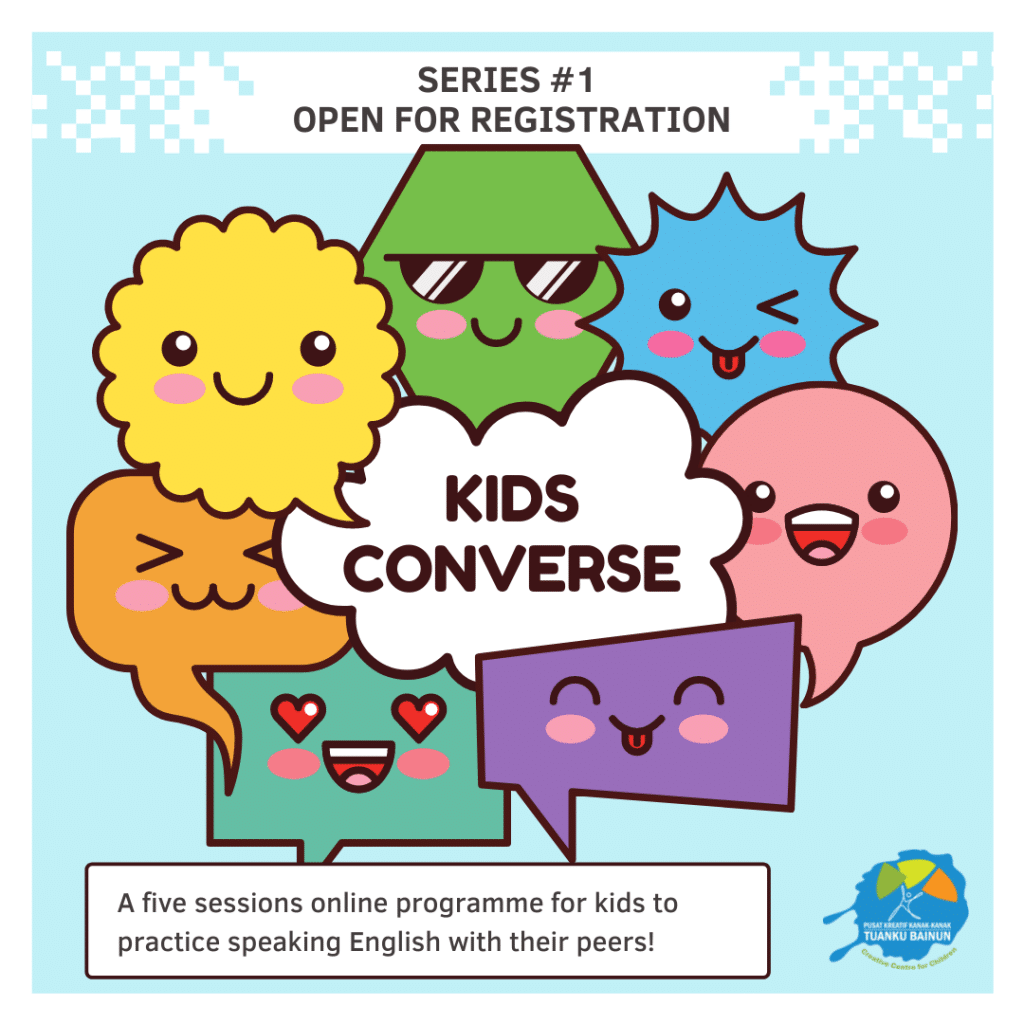 Kids Converse offers a guided space for children to practice speaking English with their peers. Through this programme, learning to speak is encouraged through various fun activities such as show-and-tell and mock teaching. All the activities in this programme are designed to promote communication amongst children and also a positive space to express their own wildest ideas.
Programme Details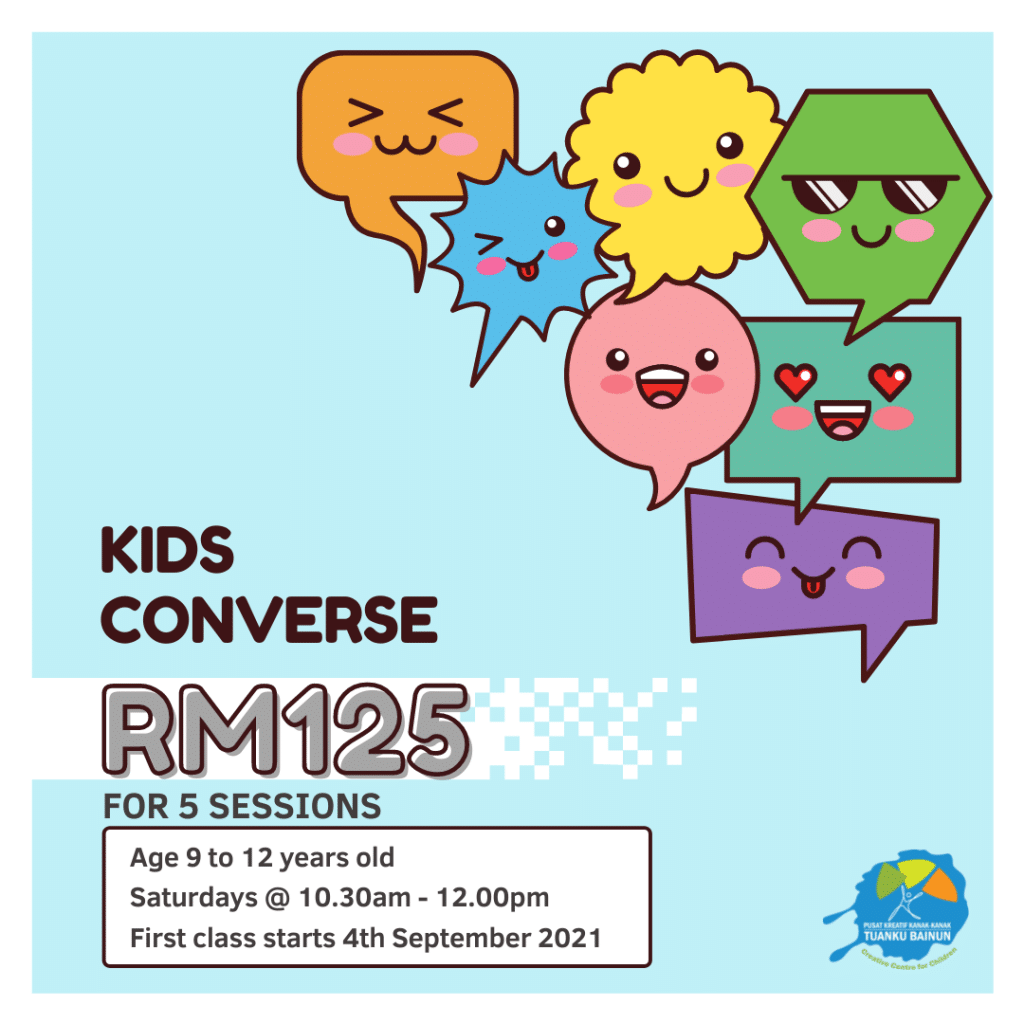 Age target: 9 – 12 years old
Starting Date: 4 September 2021
Day & Time: Saturdays, 10.30am – 12.00pm (Fully Online)
Fees/ No. of Sessions: RM125 for 5 sessions
Platform: Google Classroom
Theme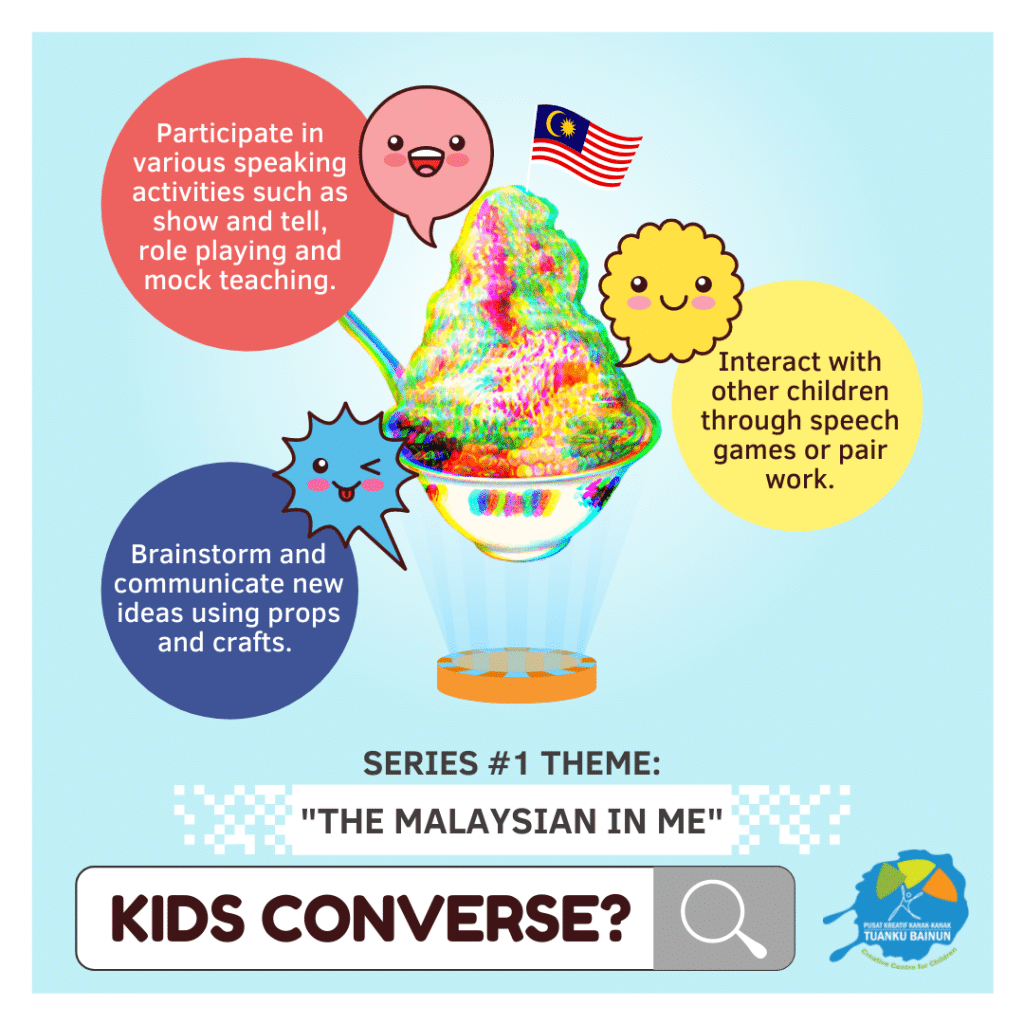 In celebration of the Malaysia Day on 16 September, Kids Converse Series #1 topics and activities will be themed under "The Malaysian In Me".
Provided By Us
Each student will be receiving the following upon successful registration and completion of the programme:
A PKK Tuanku Bainun email for each participant to access our Google Classroom.
An e-certificate of participation by end of the programme.
Registration
Fill in our online google form.
Make payment to secure your seat.
Receive a confirmation email from our team and see you in class!
Sponsorship & Other Enquiries
If you would like to know more about the programme or eligibility for a sponsorship*, please reach out to us by email to programmes@pkktuankubainun.com or send us a direct message on Facebook or Instagram. Thank you!
*Terms and conditions apply