Embracing Wildlife on Hari Hasanah (14th September 2018)
Hari Hasanah (goodness or good deed in Arabic), a social movement by Yayasan Hasanah, a foundation of Khazanah Nasional Berhad where very year in the month of September Malaysians will "do a good deed".
Pusat Kreatif Kanak-kanak Tuanku Bainun staff together with our Alam Kreatif children from Sekolah Kebangsaan Tunas Bakti celebrated Hari Hasanah this year differently and decided that the "good deed" shall be towards animals. It was a remarkable experience for the youths and staff to spend a day volunteering at the Zoo Negara Malaysia.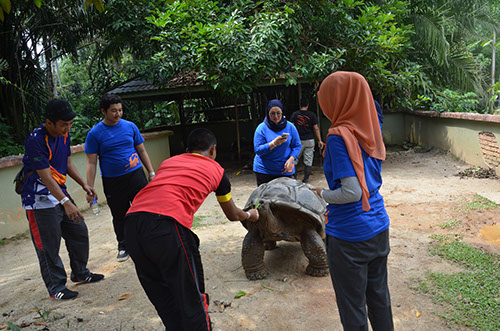 A unique experience where you get your hands dirty and go behind the scenes. Tasks included cleaning the animals and their exhibits, preparing food, feeding and learning about the importance of protecting wildlife.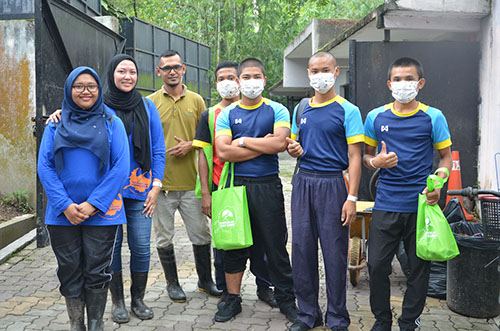 It was a rewarding experience as the teenagers were placed in an environment that was out of comfort zone and regular routine. It brought out different individual characteristics and their teachers were able to see them respond positively in the environment and when interacting with animals. The youths adapted well to the tasks given and everyone who volunteered were reminded on the importance of the welfare of all living things which includes animals and flora & fauna.