All thanks to YTL Foundation, we joined a great celebration and showcase of Malaysia's multicultural heritage at the Lottie's Cultural Splash 2019. The event was organised by YTL Foundation in collaboration with Pusat Kreatif Kanak-kanak Tuanku Bainun.
Annually YTL Foundation hosts a year end event at Lot 10 and this year the  idea was to enable the public to enjoy a wide variety of cultural activities and performances.
The event was officially launched on 22nd November 2019 by YTM Raja Dato' Seri Azureen binti Sultan Azlan Shah, Chairman of Pusat Kreatif Kanak-kanak Tuanku Bainun together with Programme Director of YTL Foundation YBhg Datin Kathleen Chew and YBhg Dato' Yeoh Soo Min, Member of the Board of Trustee of YTL Foundation.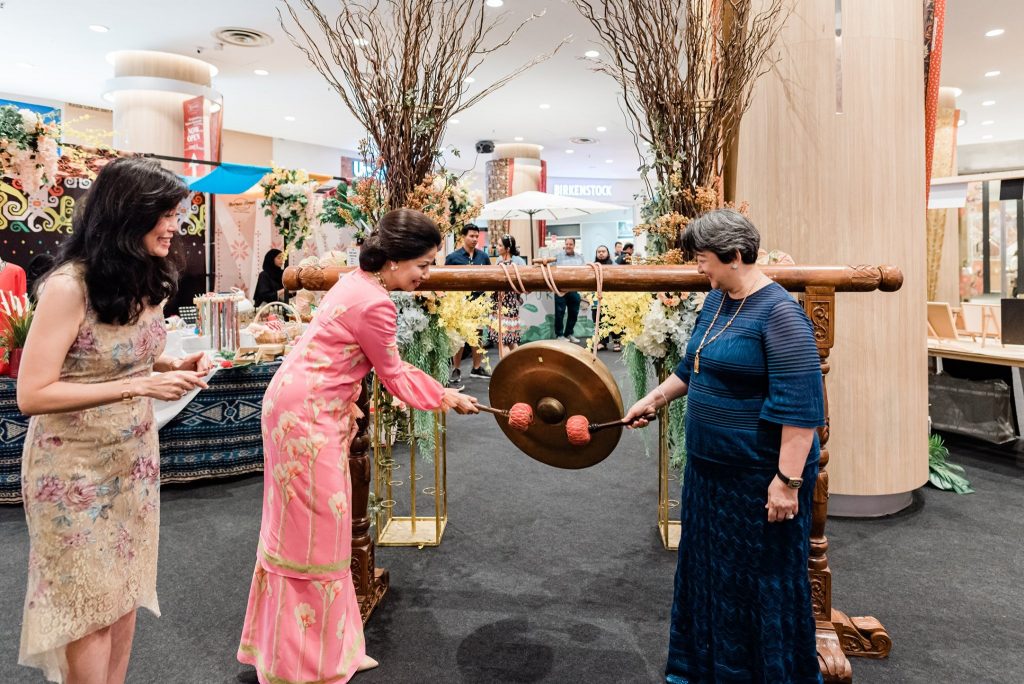 During the 3-day event, children from our Alam Kreatif sponsored programme had the opportunity to perform in public. Performances included the Chinese Fan Dance, Traditional Malay Zapin and Inang dances, Silat Tari, Angklung, 24-Festive Drums and also a Reader's Theatre Session.
Joining us at Lottie's Cultural Splash were also Tuanku Bainun Young Changemakers Awards alumni, Sarah Najihah Binti Mohamad Fauzi who conducted Soap Making workshops and Serena Zara Binti Taufiq who conducted Bead & Accessories Workshops. Serena also donated 100% of her proceeds from the workshop to support our Aalam Kreatif sponsored programme.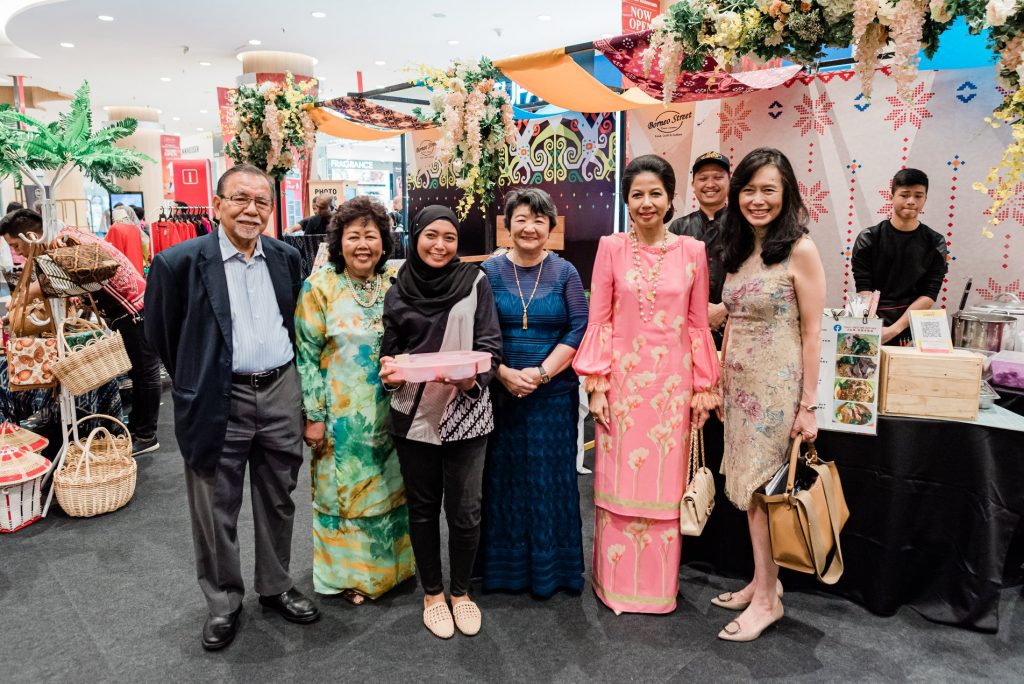 Apart from that, we also conducted culinary and arts and crafts workshops such as gingerbread decorating, sock donuts and Christmas socks and hosted traditional games like congkak, batu seremban, flag erasers and coconut bowling.
YBhg Datin Kathleen Chew said "This year's event is themed 'Cultural Splash' as we wanted to celebrate the different cultures of this country. Diversity should be embraced and not taken for granted. With this event, we were able to learn and experience the many different cultural representations that the country offers.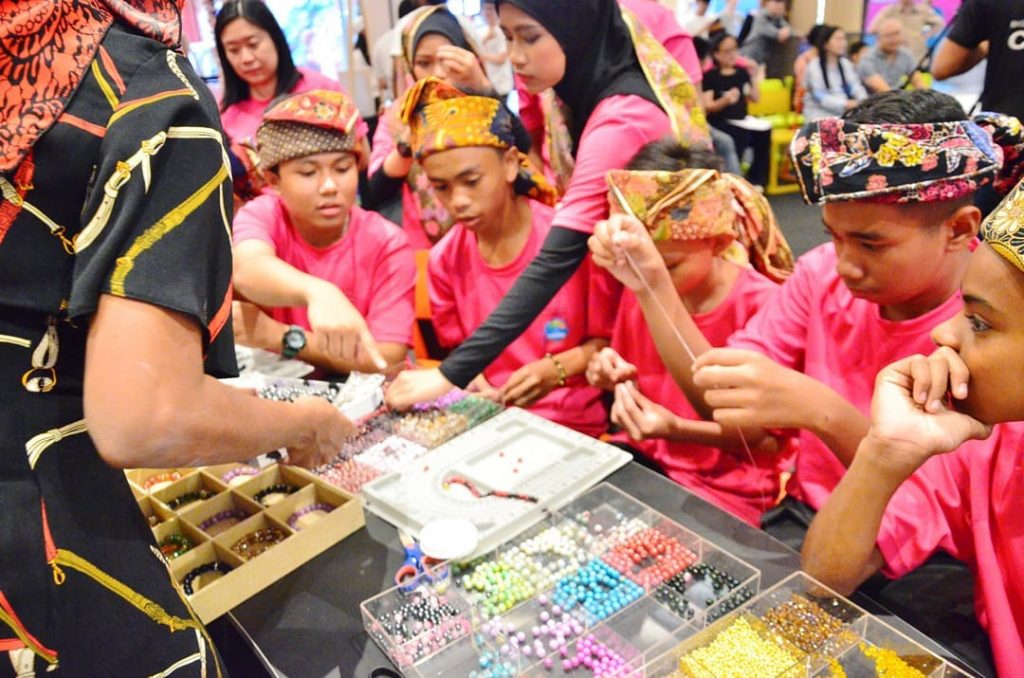 More importantly, we want Malaysians to be proud of their heritage because cultural heritage provides a sense of belonging and unity. We saw this event as a great opportunity for children and the general public to get acquainted with the many different aspects of our cultural heritage like traditional dances, musical performances, art and even games.
We wanted to catalyse a revival of our beautiful Malaysian culture. For example, I remember my school having an angklung band, but today we can't easily buy an angklung anymore. At Lottie's Cultural Splash, we aimed for the younger generation to get to know and embrace cultural elements that have become distant with time.
Our Chairman, YTM Raja Dato' Seri Azureen binti Sultan Azlan Shah was delighted to be a part of YTL Foundation's Lottie's Cultural Splash, as our objectives are to instil the importance of basic human values, appreciation of our local arts, heritage and culture and a love for nature. It is important to provide exposure to children to ensure our local arts, heritage and culture are preserved and passed on to future generations. It is events like this that keep our culture alive."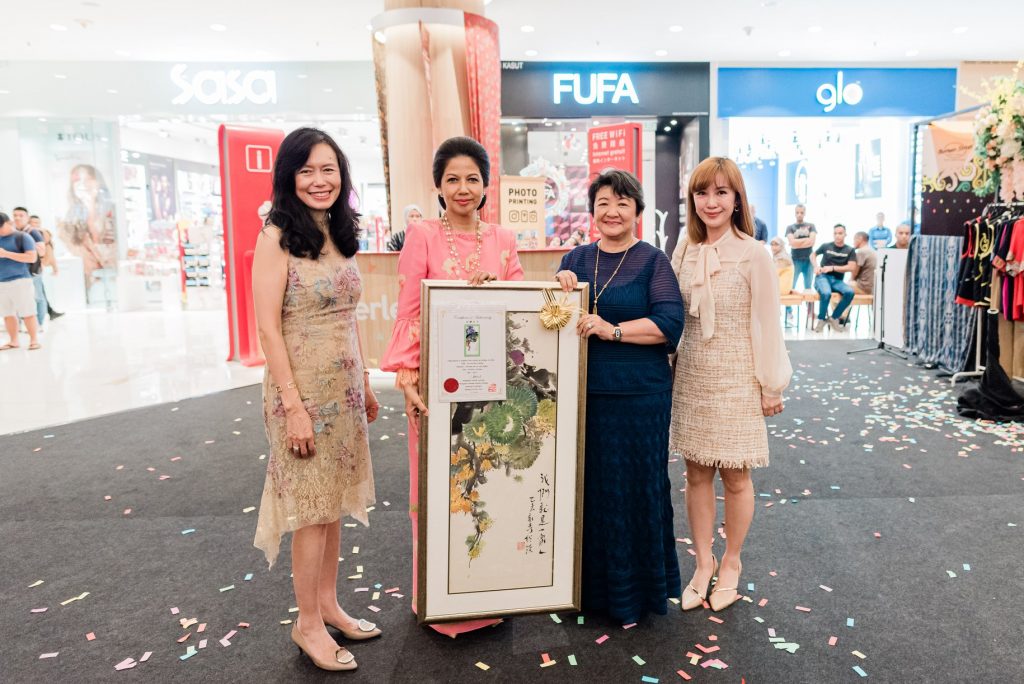 At the launch, YTM Raja Dato' Seri Azureen binti Sultan Azlan Shah was presented a painting by renowned artist Shirley Chu as a token of appreciation by Dato' Yeoh Soo Min. The painting showed three famous local fruits – the King of Fruits Durian, the Queen of Fruits Mangosteen and the Rambutan. All three fruits are harvested around the same time each year and we can enjoy eating them together. Therefore, these fruits are envisioned as 'One Family', just like the three main ethnicities of Malaysia – Malay, Chinese and Indian who are united as 'One Family'.
Many other performances and activities were also organised by partner organisations, including Bharatanatyam and Bollywood dance performances and exhibition and sale of items by the Temple of Fine Arts; workshops on children's painting, drawing, painting and colouring, and soap making, as well as live painting demonstrations and a Chinese ink painting exhibition, all by the Malaysian Artist Society; a sago worm eating exhibition, blowpipe demonstration, and performance of traditional dances from Sabah and Sarawak by Borneo KL; gamelan workshops and exhibition by Gangsapura; and live calligraphy demonstrations and sale of items by the Calligraphy Association. In total, there were 9 fun arts and cultural booths and 11 exciting performances. Throughout the weekend, over 200 students from 7 schools and 3 refugee centres – the Karen Organisation Learning Centre (MKO), the Kachin Refugee Learning Centre (KRLC) and the Advance Children Education Centre (ACE), attended the event.
Visitors to Lottie's Cultural Splash also contributed by donating their pre-loved toys to Toy Libraries Malaysia for use by disadvantaged children in rural areas, and also by purchasing flowers from the FLOW Flower Truck that sold recycled flowers, with all proceeds channelled to charity.
To find out more about YtL Foundation, visit their Facebook page at https://www.facebook.com/ytlfoundation