Our very first fully online Speech Programme for children age 9 to 12 years old is open to children nationwide and will be starting on
23 January 2021.
Check out our posters below for more information.
PROGRAMME DETAILS
Starting Date: 23 January 2021
Day & Time: Saturdays, 10.30am – 12.00pm (Fully Online)
Fees/ No. of Sessions: RM220 for 10 sessions
Age target: 9 – 12 years old
Platform: Google Classroom
PROVIDED BY US
A PKK Tuanku Bainun email for each participant to access our Google Classroom
An e-certificate of participation by end of the programme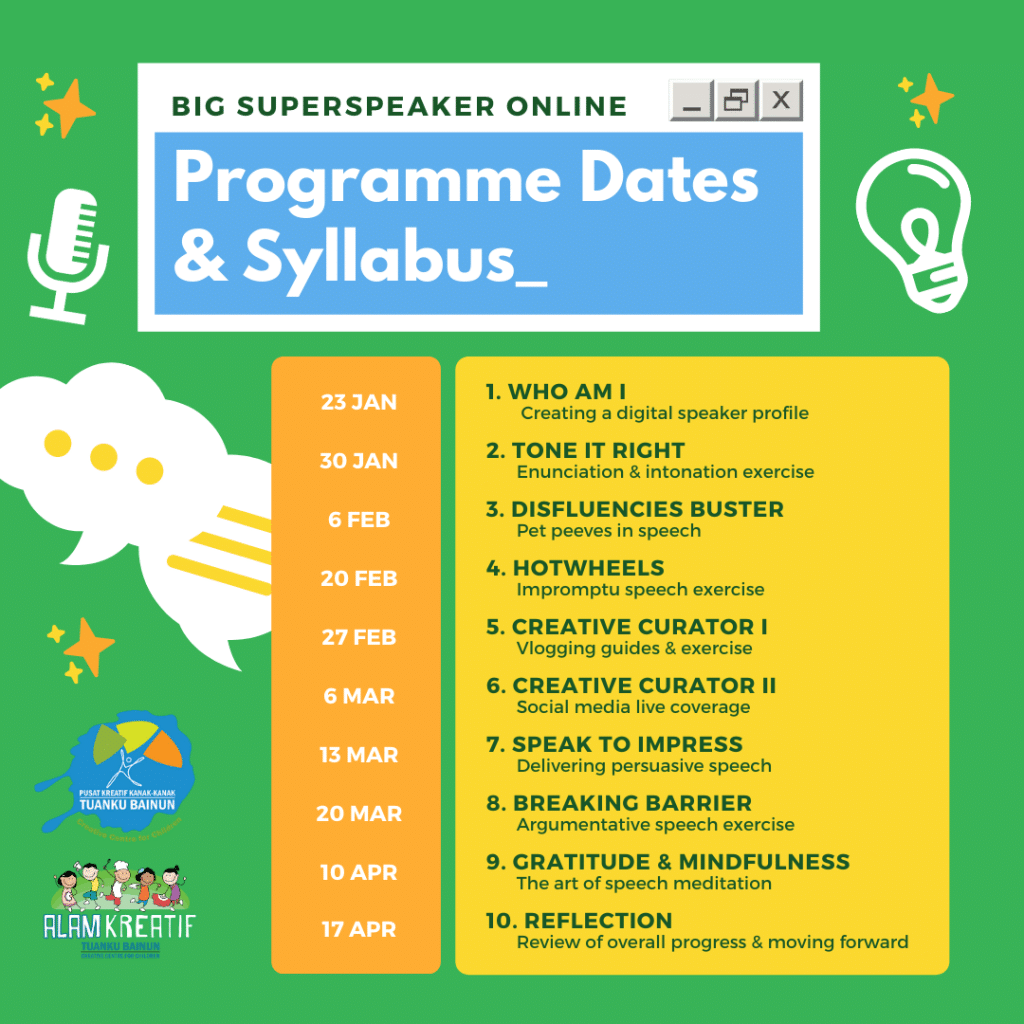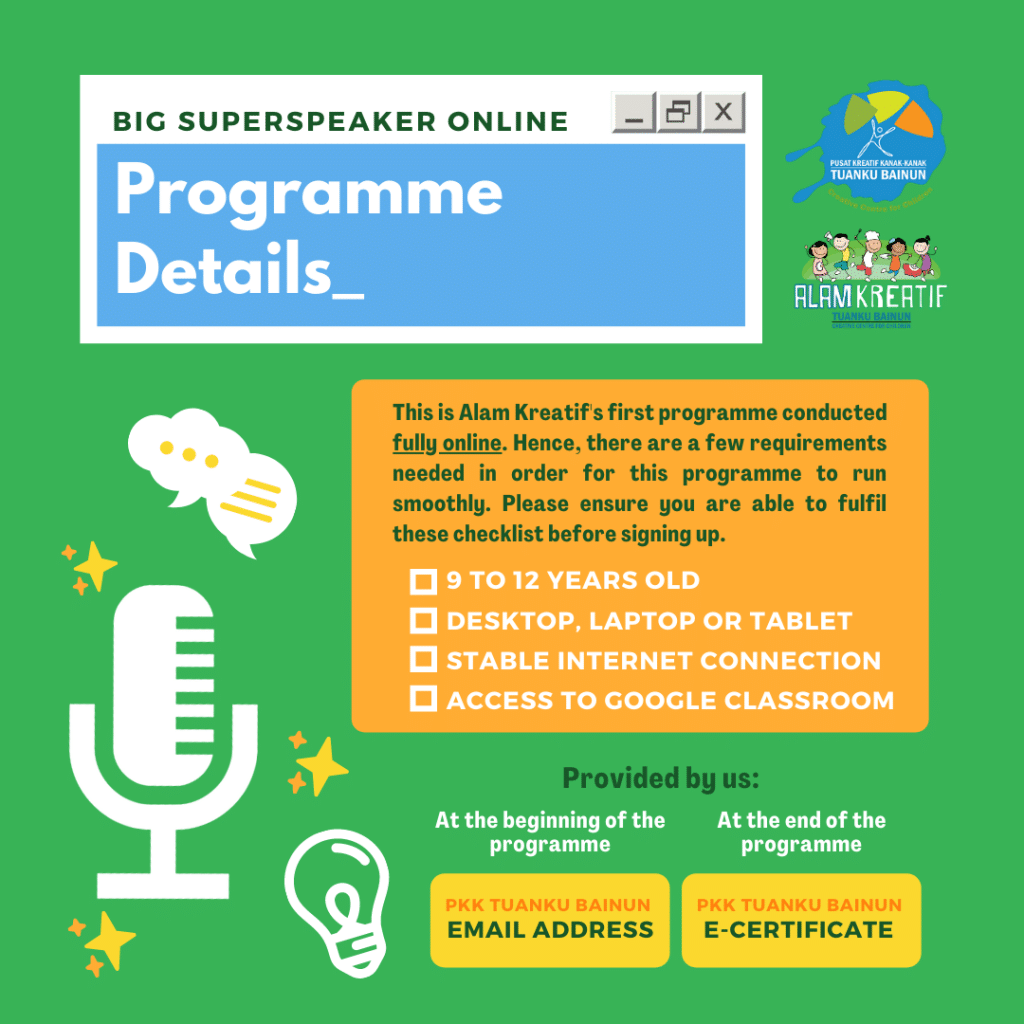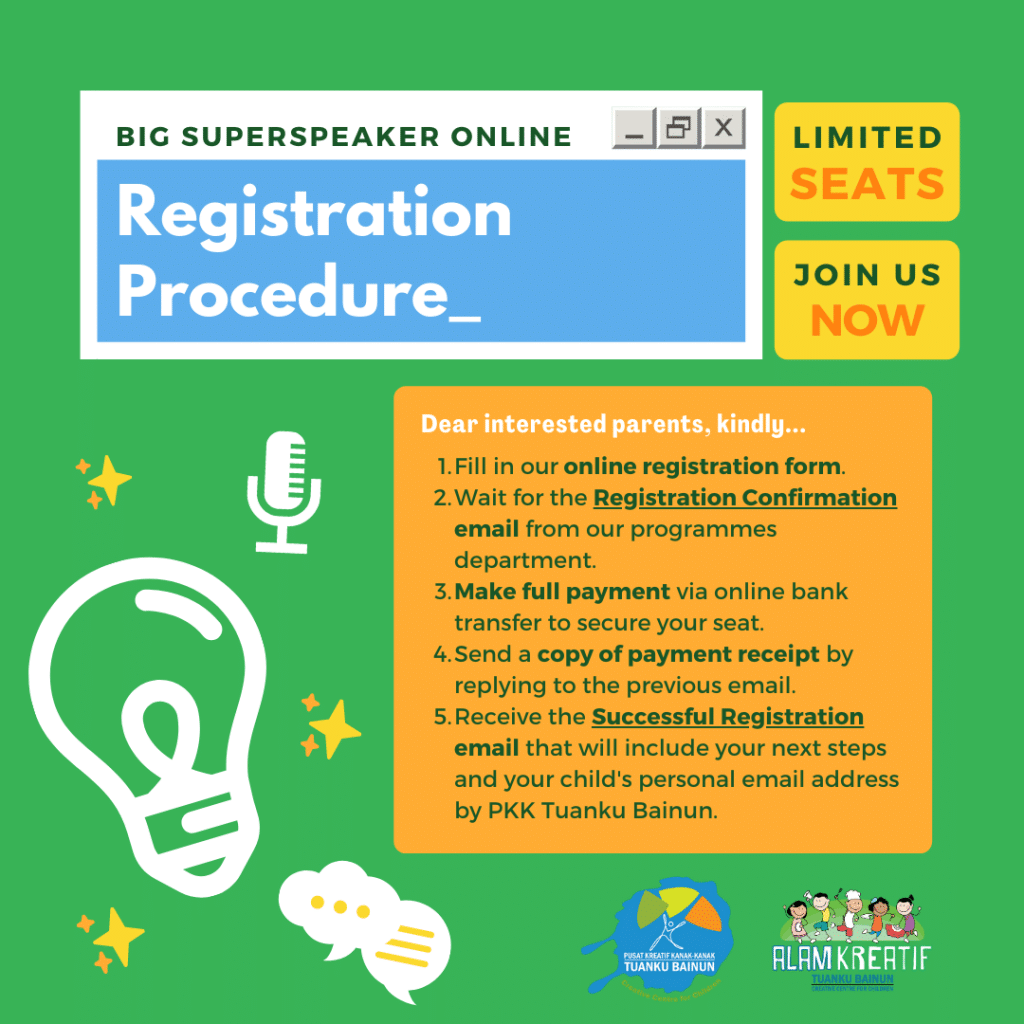 How To Register?
Reminder: Since this programme is conducted fully online, please ensure that you have all the necessary equipments for your child to participate (i.e stable internet, webcam, microphone etc) so that they could gain the most benefit from this programme.
Interested parents can register online via this Google form:
Further Inquiry
If you have any questions or would like to speak to our team, feel free to direct message us on our Facebook page: