🇲🇾 Merdeka month is here and what better way to raise our patriotic feels than by writing a poem about it! This year, our annual Alam Kreatif Poem Writing Contest is back for its 3rd year. Stand a chance to win RM250 cash prize and a huge public display of your poem on our wall!
This year the theme is "Footsteps"/ "Jejak Langkah". Check out our poster to know more on how you can join this contest online.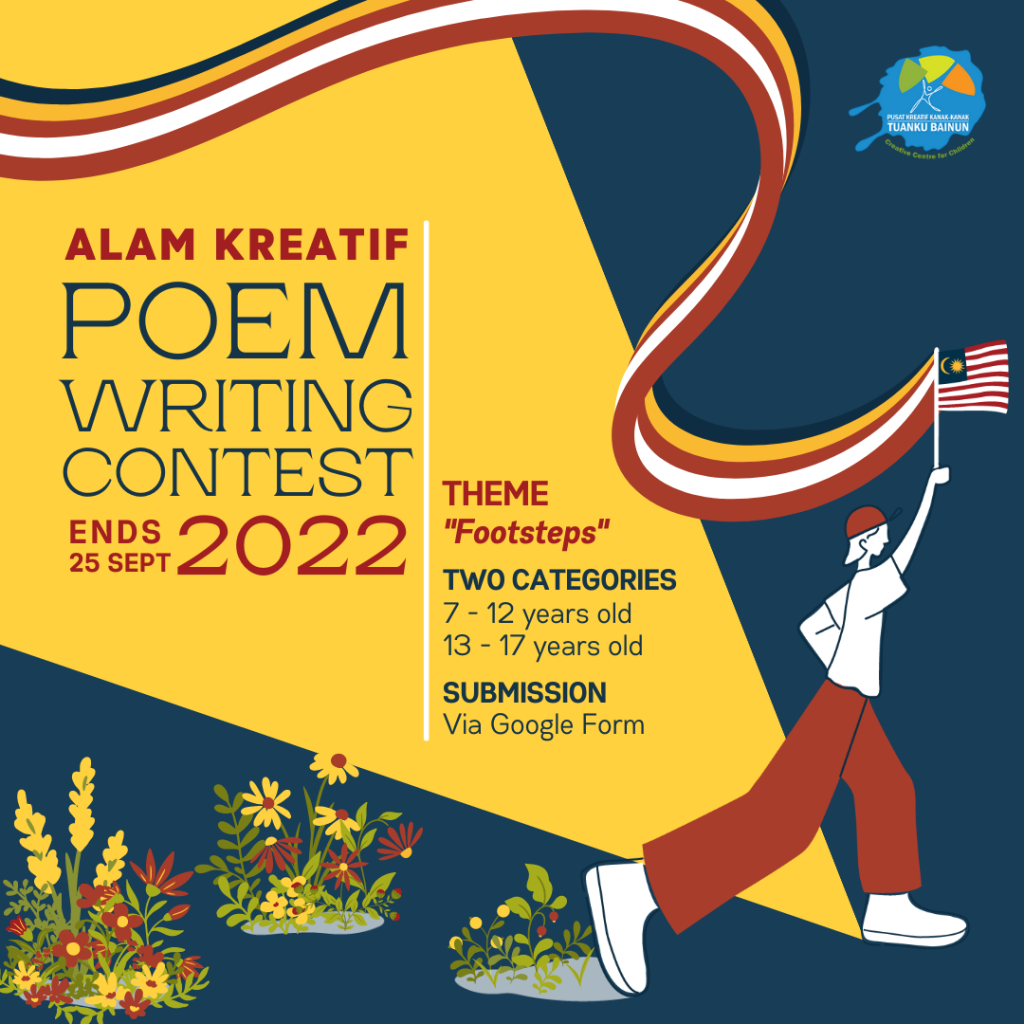 CONTEST DETAILS
Contest period: 2 August – 25 September 2022 (@11.59pm)
Result announcement: 3 October 2022
*The winning poems are expected to be displayed by the end of October 2022.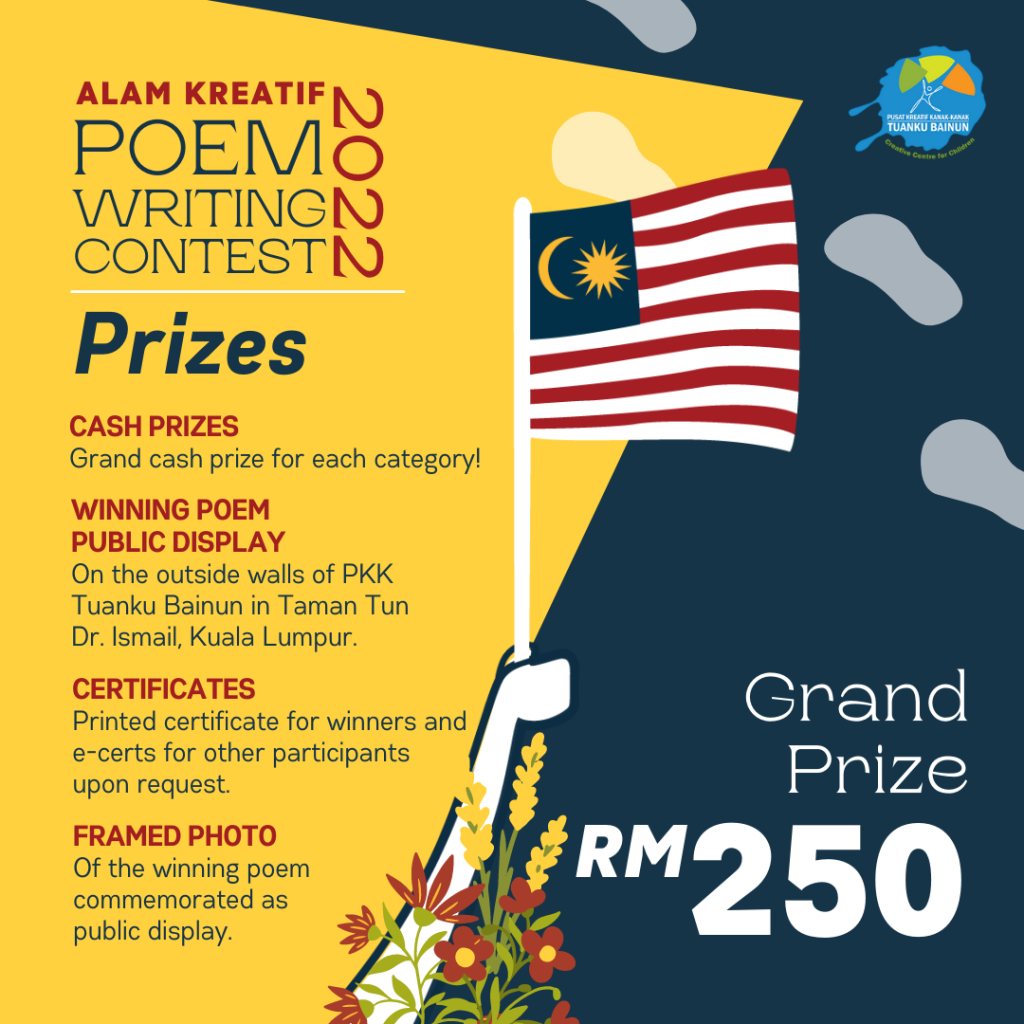 The Prize
Two winners (One from each category) will receive:
Cash prize
A display of their poem in the form of a printed banner
A picture of their poem's display
An official certificate of achievement
Other participating candidates will also receive an e-cert of participation (upon request)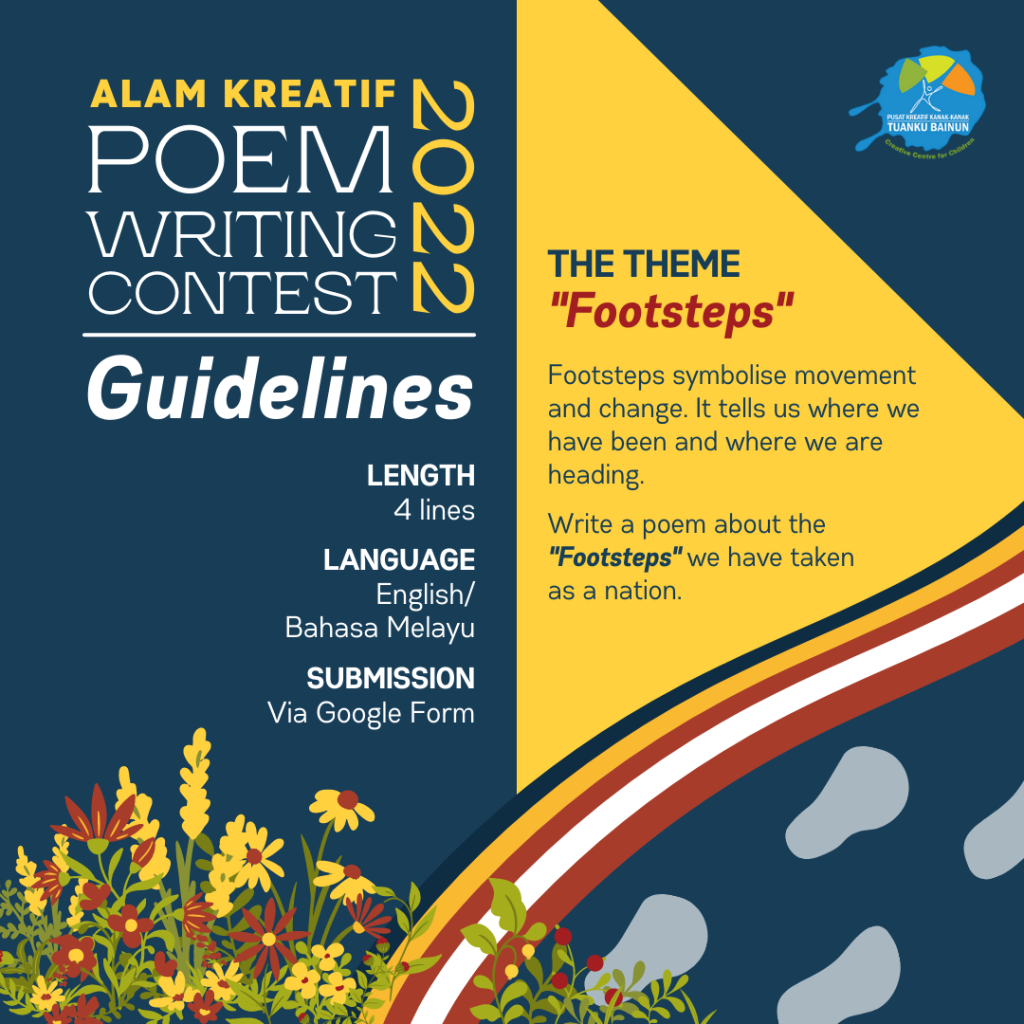 Join The Contest Online!
Write a 4-line poem themed around "Footsteps"/ "Jejak Langkah".
Review your draft and make sure there are no typos.
Submit your poem via our google link
Tips
No word limit but poems are limited to 4 lines only.
Poems that has more or less than 4 lines will automatically be disqualified.
Tip: Please avoid any content relating to Covid-19 or political leaders as this contest focuses on the greatness of Malaysia as a country.
Submit your poem via this link: