Angklung is a traditional musical instrument that is made of varying number of bamboo tubes and sizes attached to a bamboo frame. The uniqueness of angklung lies in its requirement of multiple angklung players to create a symphony as one angklung instrument only produce one musical note such as C, D, F, G and so on. Since the Angklung is relatively easy to play (by shaking to produce sound), our programme teaches children the importance of teamwork and focus over talent.
*Angklung is available only as a Sponsored programme.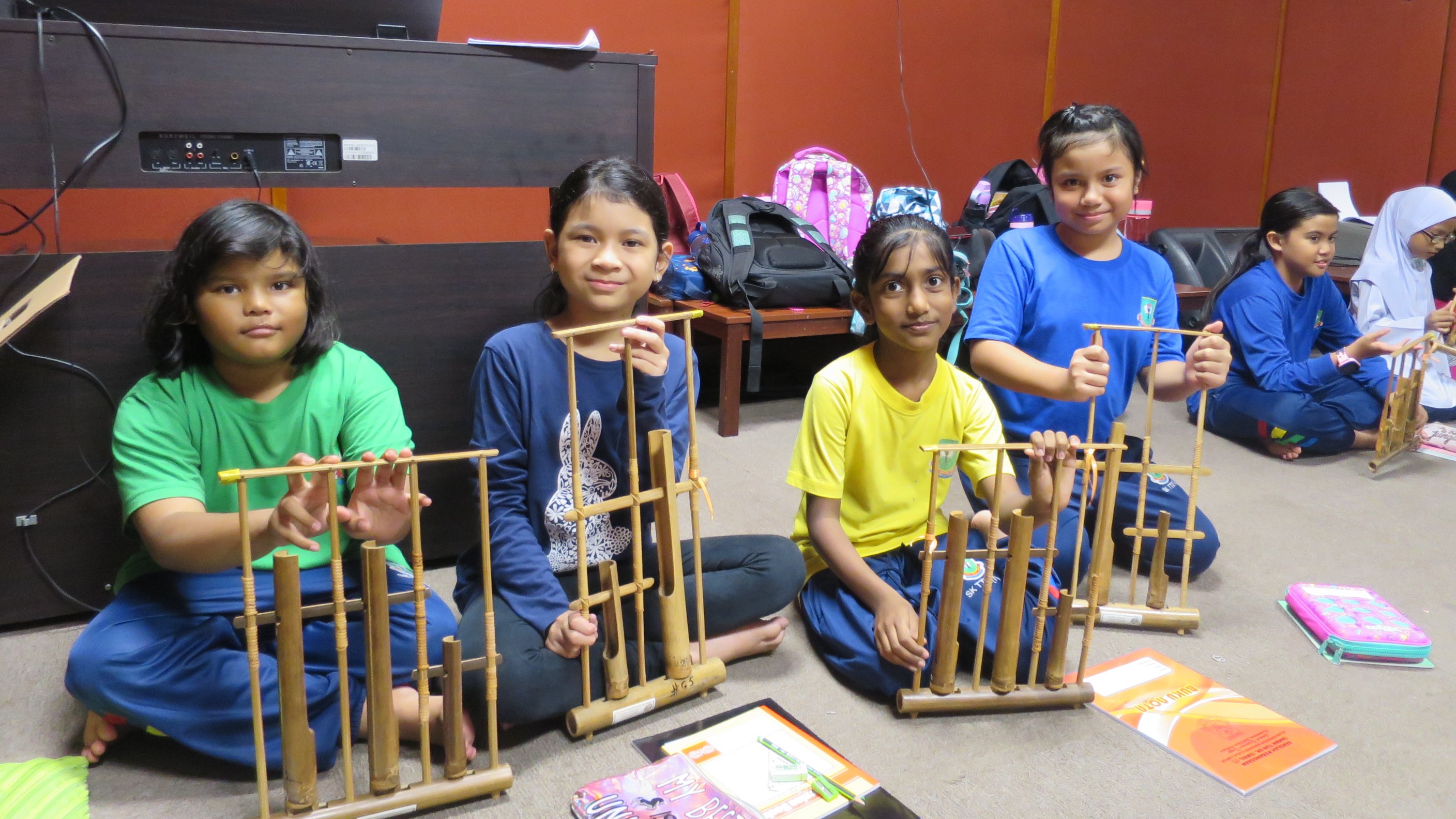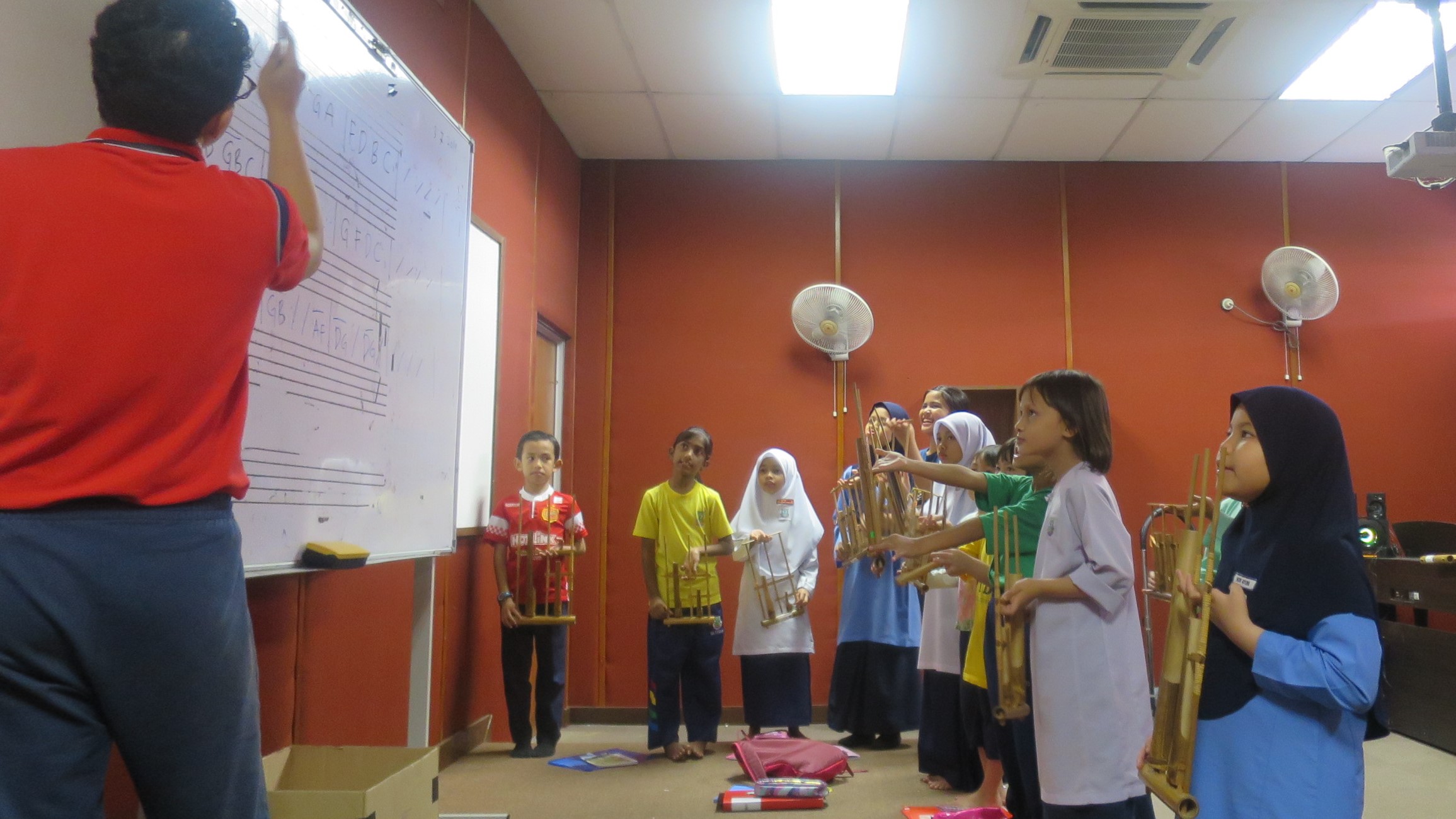 In our Angklung programme, the children are taught to work together to produce a smooth melody by shaking the angklung on the correct que. It trains children to be focused and dedicated towards the team as each child has an important role to make the music come alive. This programme is suitable for younger children.
Details of the Sponsored Programme
Age Group
7 to 12 years old
Programme Commitment
6-12 months / 3 months
Venue
Studio 4, PKK Tuanku Bainun
Sponsored programme by
Our community partners (e.g. Yayasan Hasanah)
Starting Date & Time
Varies by intake