The Tuanku Bainun Young Changemakers Awards 2021 is finally here! You can now submit your projects by clicking this link before 31st December 2021.
This is an award and platform to recognize and celebrate children and youth in Malaysia who are dedicated to making their society and community better. These extraordinary children and youths work not only inspires their peers but adults alike.
Submit your Community Project that you or your team conducted over the last few years to be in the running to be a finalist for the awards this year. It can be an on-going project or a one-off project that contributes to the community or the environment!
There are 4 categories of the awards: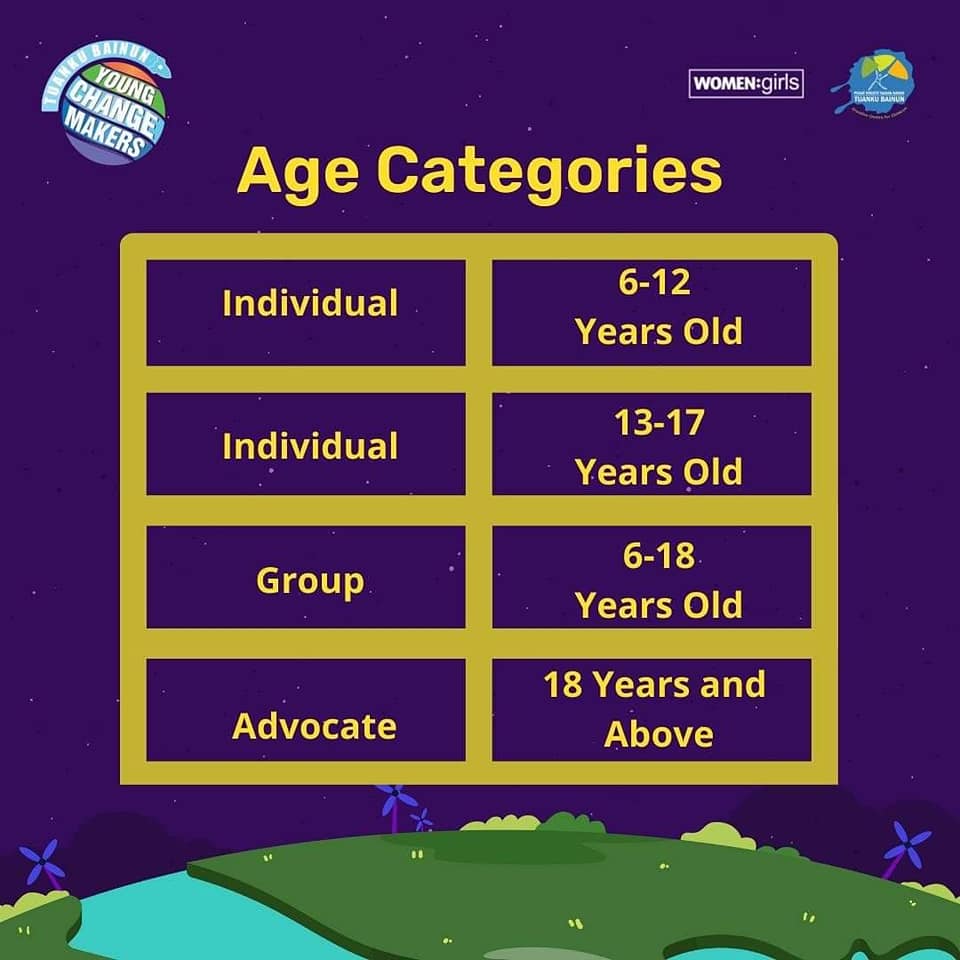 Project Categories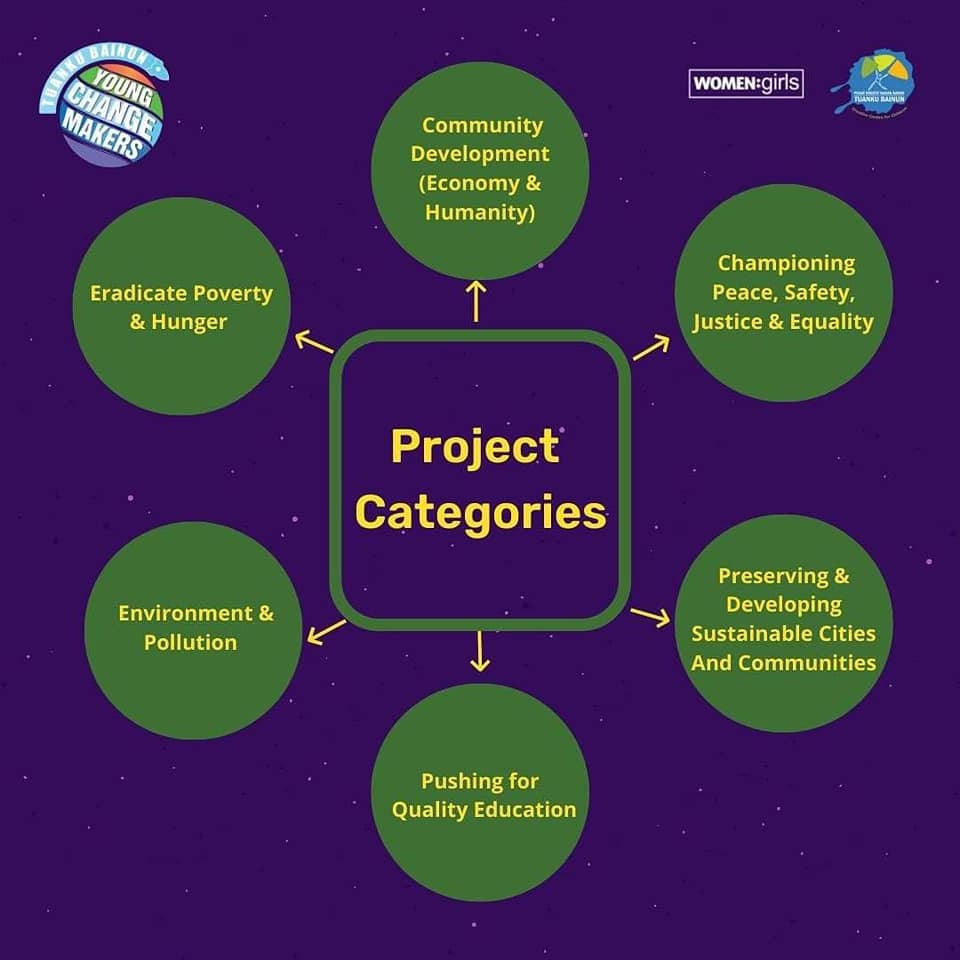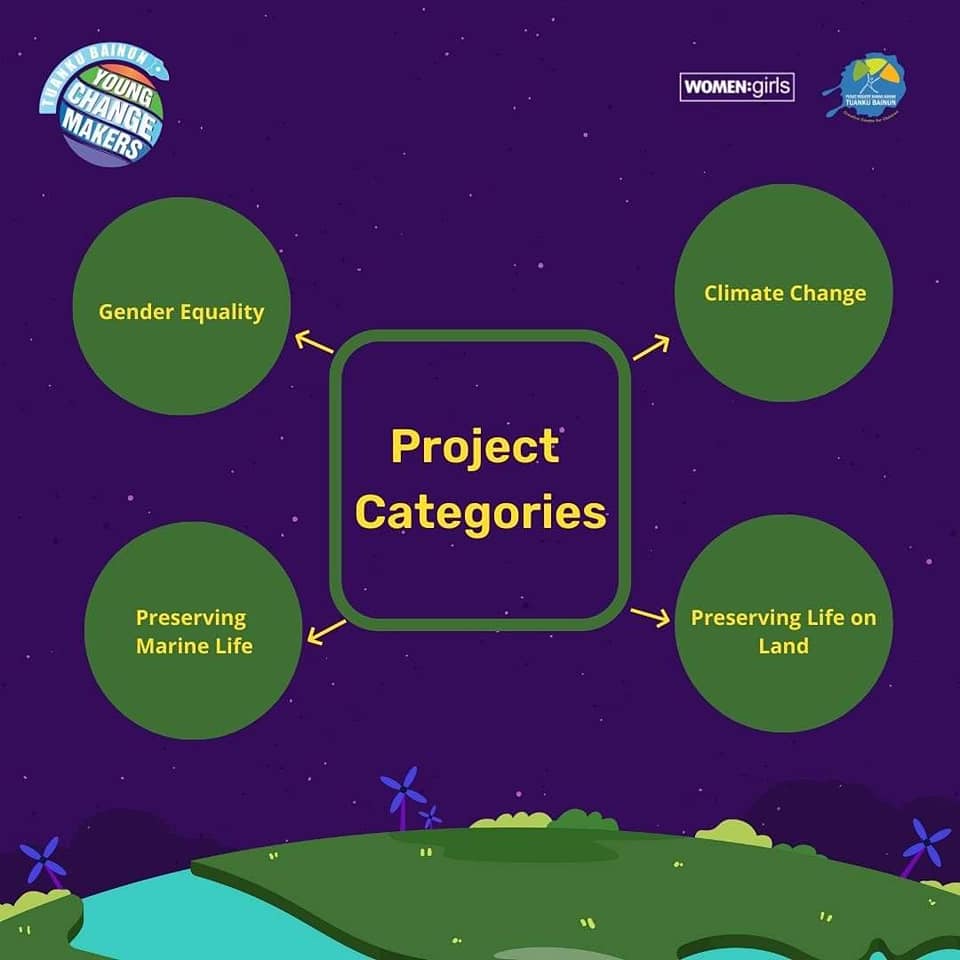 Prizes
Individual Category (6-12 Years Old)
RM2,000
Individual Category (13-17 Years Old)
RM2,000
Group Category (6-18 Years Old)
RM2,000
Advocate Category (18 Years & Above)
RM1,000
We can't wait to view your submissions and blow our minds away!
The Tuanku Bainun Young Changemakers Awards is an annual awards in collaboration with our esteemed partner Women:Girls. Check out last year's Tuanku Bainun Youngchangemakers Awards winner and alumni projects here